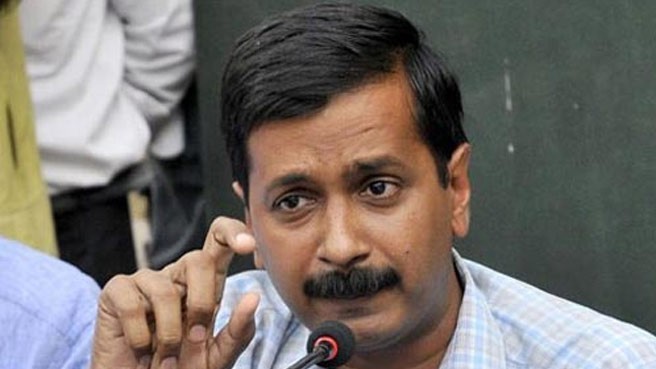 Activist-turned politician Arvind Kejriwal on Wednesday went on the offensive again, this time accusing Reliance Industries (RIL) chairman Mukesh Ambani for making corporate profit moves in the development of natural gas fields in Andhra Pradesh.
In his unstoppable campaign against corruption, Kejriwal alleged at a press conference that India's richest tycoon worked hand-in-glove with the BJP-led NDA and Congress-led UPA in signing a contract on gas exploration in the Krishna Godavari (KG) basin.
Backed by lawyer, colleague Prashant Bhushan, Kejriwal said the two political parties were responsible for getting RIL to sign the contract in 2000, and had acted in the interests of the company at the cost of causing a massive dent in the exchequer pocket.
The alleged deal, the activist said, would benefit RIL by ₹43,000 crore, but would lead to the shutdown of many gas-based power plants and inflation, Hindustan Times (HT) reported.
It was also said that RIL was hoarding gas, reducing its production in a bid to pressurise the government to hike gas prices to $14.25 per unit from the present rate at $4.25. The refusal to accept RIL's proposal to increase rates led to the ousting of Jaipal Reddy from his post as Union minister for Petroleum and Natural Gas last week. Veerappa Moily was brought in to take his place.
"RIL has the contract to extract oil from KG (Krishna-Godavari) basin. Under an agreement of 2009 with the government, they are supposed to sell gas at $4.2 per mmBTU up to 31st March 2014. Midway now, RIL is demanding that the price be increased to $14.2 per mmBTU. Jaipal Reddy resisted that and he was thrown out," Kejriwal said, according to Business Standard.
The output of gas had also steadily fallen, which Kejriwal said was a pressure tactic by RIL. Out of 31 oil producing wells in the KG basin, only 13 are in function, HT reported.
Hours after Kejriwal made his third exposé on crony capitalism, RIL lashed out saying, "The statements made by IAC... are devoid of any truth or substance whatsoever and are denied."
The alleged findings on RIL by the IAC members gave them reason to say that even Prime Minister Manmohan Singh is leaning more towards corporate profits and is powerless in the hands of India's biggest conglomerate.
"It appears that Mukesh Ambani and not the PM runs the country," NDTV quoted Kejriwal as saying. "The PM's heart beats for Reliance and not the people of India."