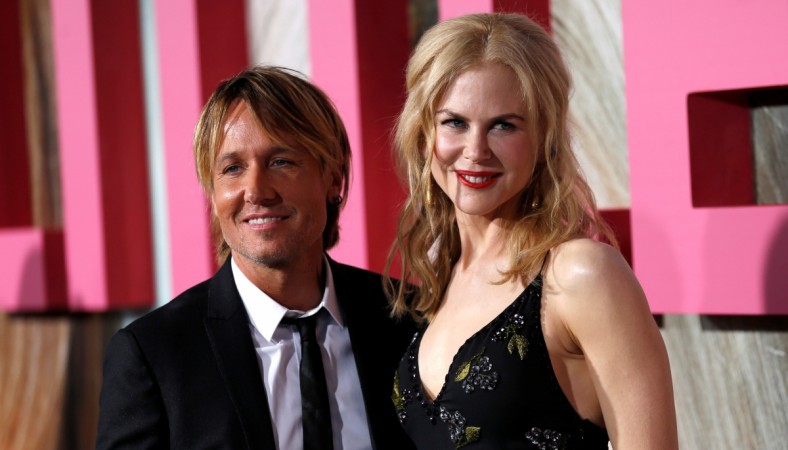 Nicole Kidman and Keith Urban's rumoured disputes refuse to die down. The Academy Award-winning star is allegedly having a tiff with the country crooner over his bachelor pad - their farmhouse in Franklin, Tennessee.
The Lion star apparently wants to sell the property as soon as possible. An alleged source told New Idea: "It was Keith's idea to buy the ranch. He liked to get away from it all and write songs there, but Nicole has wanted him to sell up for years."
"She stood by him through his addiction problems and put him in rehab four months after they got married, and whenever he's left alone she worries about him – especially when he's holed up in a lonely farmhouse on his own. Him relapsing has always been and always will be her greatest fear," the insider shared.
According to Gossip Cop, however, the argument claims are not true.
The couple paid a total of $2.45 million for the property in 2007. However, though they have been trying to sell the 35-acre estate since 2016, they haven't had much luck finding someone to take it off their hands.
Urban and Kidman got married in 2006 and have two daughters, Sunday Rose and Faith Margaret.
In 2015, Kidman talked about their fairytale romance to Vogue Australia. She said: "It's unbelievable that we found each other and at that stage in our lives were able to connect in that way and be that open to what the future was going to be."
"But we really commit to each other and give to the relationship; our priority is to be together. I don't ever take it for granted."
She added: "What I have now - the life I have with Keith and with my whole family - it doesn't just tumble into your lap; it's from setting my sights on it and saying: 'I so don't want to be alone, I don't want to walk this alone,' and I found that."
Adding on, during an appearance on Channel Nine's The Today Show, Urban revealed he does get upset with the break-up rumours. He said: "People make up the most insane crap, and we kind of just roll with it."
"It does [annoy me], I want to live our life together, and the fact we live somewhere where we're not being photographed all the time - it makes it possible for people to make up that stuff because you're not always there to defend it," he added.
"But then you get angry, 'Like why do I have to defend this?' The people who come and see us they don't read that stuff. It is gibberish," the multi-Grammy Award winner said.