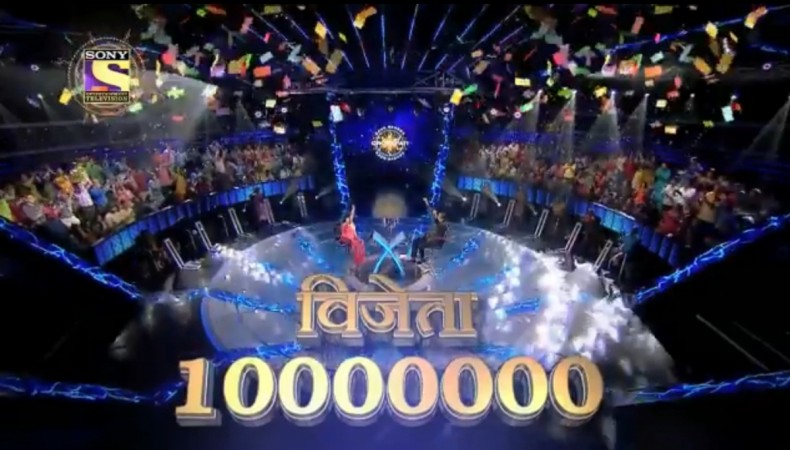 Kaun Banega Crorepati 10 has finally got its first crorepati contestant, Binita Jain who hails from Guwahati, Assam.
In the latest promo of KBC 10, Amitabh Bachchan can be seen jumping on his seat as soon as Binita answers Rs 1 crore question. Big B later throws Sapt Koti (Rs 7 crore) question while Binita can be seen thinking about the right option that will make her the first contestant to win the jackpot question of the show.
As usual, Big B can be seen building the tension in the studio while Binita looks tensed whether to attempt the question or not. If she attempts the question and answers it correctly, she will win Rs 7 crore but if she fails, she will be eluded from becoming the first crorepati contestant of the 10th season of the quiz show.
It now remains to be seen whether Binita will the take the risk and attempt Rs 7 crore question or will quit the show and take away home Rs 1 crore.
The Sapt Koti episode of Kaun Banega Crorepati 10 will air on Sony television at 9 pm.