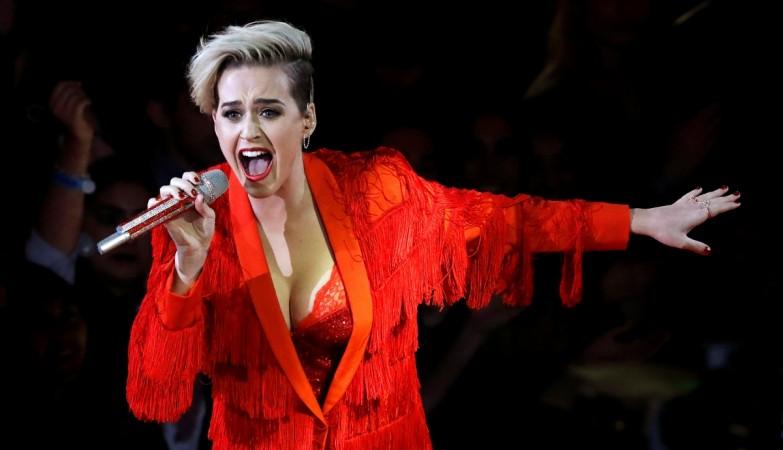 Katy Perry aka Katy Kardashian's recent Instagram post is breaking the internet.
Also read: Katy Perry slammed for being 'disrespectful' and 'offensive' after she shared photo of Goddess Kali
Taking to Instagram, the Roar singer flaunted her new look and captioned it "Katy Kardashian". In the photo, the pop singer is seen wearing an incredibly tight pink-coloured latex outfit. She completed her look with magical bleach blonde braids.
The pop star took to Instagram to share another picture of her while captioning it, "drink unicorn drink once."
So is the singer inspired by Starbuck's new unicorn frappuccino drink?
The Dark Horse singer has shared her experience of trying Starbuck's new colourful drink in Snapchat.
The entire Kardashian clan seemed to love Katy's Kardashian avatar as Kylie Jenner and Kim Kardashian have hit the like button on the pic. Kim also commented with a string of fire and kiss emojis, while Khloe Kardashian wrote, "My girl" in the comment section.

This is not the first time Perry posted a celebrity-inspired makeover. She recently posted another look-a-like photo in Instagram to mark the occasion of both 420 – a day that celebrates the use of cannabis – and National Lookalike Day. Katy channeled the image of American TV personality Guy Fieri. She took to the social media platform to share a hair-raising snap with her short blonde locks.
The Fireworks singer got herself a very short bleach blond haircut, following her split from boyfriend Orlando Bloom.