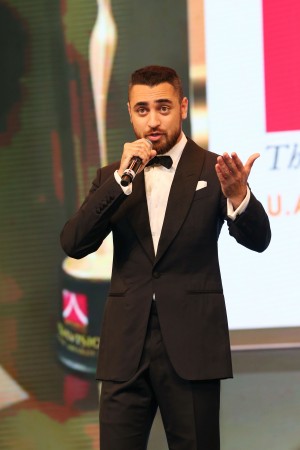 It is known to all that Bollywood actor Imran Khan is a car-fanatic, but not many know the "Katti Batti" also loves street art.
The actor looks out for street art wherever he travels across the world. He captures all the street art in beautiful pictures and adds it to his collection at home.
Recently, the actor was invited to talk on the subject of LGBT at Harvard University. During his visit, he encountered various forms of street art.
Post his visit to Harvard, the actor visited the Palace of Fine Arts in San Francisco, and encountered similar art.
"I have always loved art, and street art in LA is some of the best in the world. I have been travelling for a while here, and it has been an amazing experience. I've been collecting a few art items on the go and hope to add them to my collection back home," Imran said in a statement.
Imran, who owns a Ferrari California, is also known for his love for cars. He has been a Ferrari fan since he was 11, when he received his first toy Ferrari.
Talking about his love for cars, the actor said he finds cars stunning and beautiful. "I have always loved cars. I enjoy going on long drives, reading up about them and better my knowledge. And I do it all out of passion and love. I find cars stunning and beautiful, and I have far more interest in them than bikes. So it's good to get to test drive models before they're launched. I hope my feedback is useful," he said in the statement.