Katrina Kaif and Vicky Kaushal have been claiming to be just friends, but rumours of them being in a relationship refuse to die down. Latest reports suggest the two are not dating each other yet, but are in a "developing" relationship.
It has been reported that although Katrina and the URI actor are not officially in a relationship, they love spending time with each other or talking over the phone. It appears that they are just taking their own sweet time before making any commitment.
Let's give them some time!
"They are not seeing each other formally, but they are definitely interested in each other's company. From what we gather, they do find the time to catch up on the phone. I'd say this is a developing relationship. Let's give them time and space, shall we?" The Asian Age quoted a source as saying. The report further stated that Vicky is in awe with Katrina's beauty, and often talks about her with his friends.
The buzz around the two stars seeing each other fuelled up again after Vicky and his rumoured girlfriend were spotted together at a Diwali bash. They left the venue at the same time as well, but in different cars.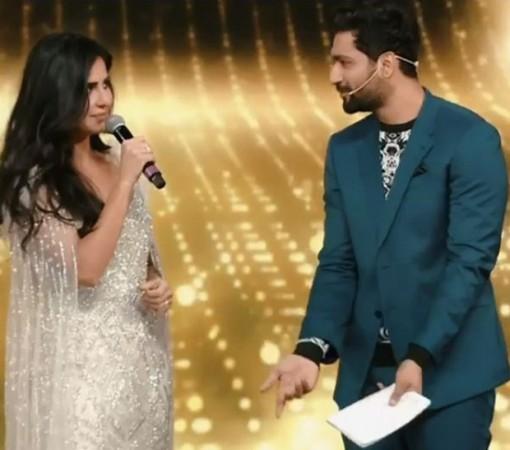 Earlier, Katrina had reacted to this rumour by saying that such speculations do not bother her anymore, and she is more focussed on her work.
Katrina's reaction to the rumour
It doesn't even matter. These rumours are part and parcel of our life. Now I have that maturity to understand all that matters is the work that you do. That's what will make you sustain, that's what the audience loves you for or judge you on. All the rest just comes and goes as these are part of the job. We chose to come into the spotlight. There are a lot of people who hate to come into the spotlight. But that is the nature of being an actor, you have to accept and make peace with public speculation. Some days it will be truthful, some days not truthful, she had told an entertainment portal.