There is no denying the fact that our food habits often make us sick and one should always follow a balanced diet to remain healthy. Starving to get in shape is definitely not a good idea. In fact, eating is important but eating right things at the right time is more important. So, if you want to drop those extra pounds, be fit and healthy, you may also follow the diet charts of famous celebrities.
Here are some of the Bollywood stars' diet plans and workout schedules:
Bipasha Basu
Actress Bipasha Basu follows a hardcore regime to maintain her body. In fact, she has worked with trainer Deanne Panday and released two inspiring fitness DVDs. She revealed her diet in one of the interviews and revealed that she has given up red meat, junk food and rice. The actress' diet includes green veggies, chicken, fish, dal, nuts, seeds, yoghurt and sprouts. She also advises people to keep their body well hydrated by having loads of water and juices.
Akshay Kumar
Akshay Kumar believes in staying fit in the most natural way. The 49-year-old actor swears by outdoor activities such as parkour, functional training and martial arts.
"Only one thing which I have followed in my life, which I would like to share with you all is that eat your food before sunset. It will make a lot of difference," the actor said while sharing his biggest fitness tip. This is good because the body needs around three to four hours to digest the food before sleeping. He also doesn't drink or party.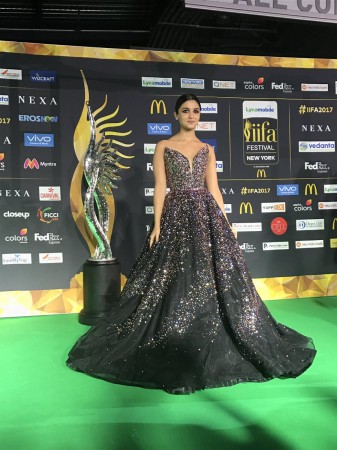 Alia Bhatt
Alia Bhatt mainly focuses on eating properly. "My only mantra is to eat healthily and properly. The most important thing is to feed yourself right kind of nutrition, right rest and you have to feel internally happy. What will be the point of working out if I will be sitting down and doing nothing? You have to feel internally happy and positive," the Dear Zindagi actress had shared during a book launch.
Previously, the actress revealed about her weight loss journey saying , "...I was put on to a personal fitness instructor, who put me on a diet. So all I ate was vegetables and chicken and gave up everything that I loved to eat."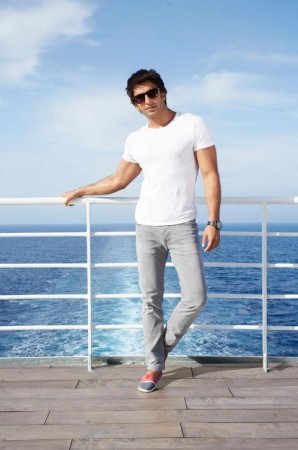 Ranveer Singh
Ranveer Singh's fitness secret is his workout schedule -- 90 minutes twice a day. Apart from that, he also believes in swimming and running. In an India Today interview, Ranveer had also revealed the ingredients of his diet: "Marika's mush with kiwi, pomegranate, and sugar-free chocolate sauce; chicken with whole wheat fusilli, tossed in pomodoro sauce with kale and peppers; thyme roasted chicken, sweet potato and butternut squash mash, sous vide asparagus and baby carrots."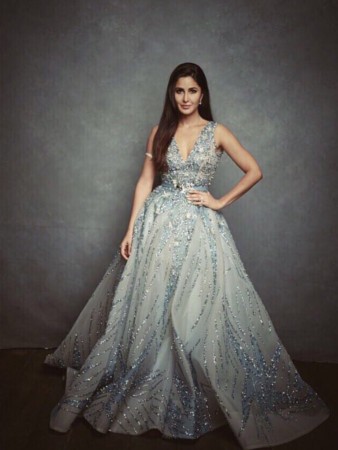 Katrina Kaif
Actress Katrina Kaif's secret behind her amazing body is non-vegetarian meals and perfect fitness plans. Kaif revealed in a recent book launch, "My diet and fitness mantra depends on what I want to achieve, whatever role or the desired result is. So, whether you want to look little more toned or want a more athletic look, you want to look very thin for a role, or you want just look normal like a soft woman who does not want too much of definition, I change the plan accordingly."
She further added that she shuffles between pilates and functional training. "I pretty much try to follow a sensible way of eating and just do the things we all get to know are good for us," she said.
According to India Today, Katrina Kaif's diet includes, "Avocado and salmon mousse, along with a beetroot micro greens salad; marika's mush with super-fruits and sugar-free chocolate syrup; baby ginger and low-sodium soy stir-fried chicken, broccoli and mushrooms; healthy three-cheese salmon with pineapple and broccoli rice."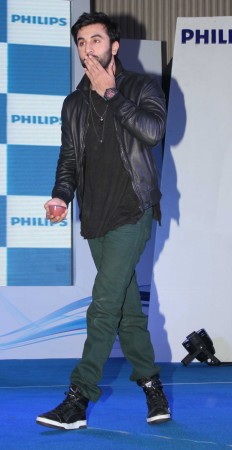 Ranbir Kapoor
Ranbir Kapoor is one of the top actors in the industry and is currently getting ready for Sanjay Dutt's biopic. For the movie, he needs three kinds of look and is being trained by Rana Daggubatti's personal trainer Kunal Gir. Currently, his diet includes a lot of vegetables.
"My diet is something like this: healthy drink, healthy drink, finally a bit of bacon, and healthy drink," Ranbir said. According to BornToWorkout, the actor's diet includes "brown bread with egg whites, milk with cornflakes, banana, fresh fruit juice, dal with chapattis, tandoori chicken, one bowl of curd, green tea or fresh juice, chicken, salmon, or grilled fish."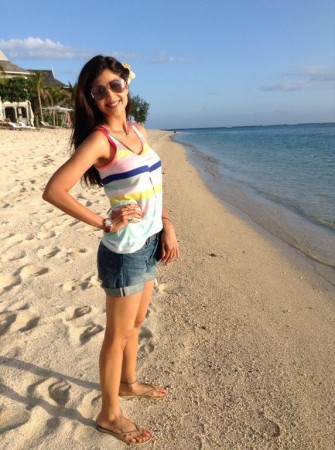 Shilpa Shetty Kundra

The credit to Shilpa Shetty's great body goes to yoga. According to BeFitandFine, the actress explained, "I have tried to bust pre-conceived notions about Indian food. People think Indian food is fattening and high on sodium, which is untrue. A simple dish like rajma chawal is a complete meal; it has the right amount of protein, nine amino acids; it's equivalent to eating an egg. But people are tucking into quinoa instead."
She believes in a balanced diet by avoiding white and brown carbs like rice, pasta and sugar and prefers olive oil for cooking bread and consumes protein shake, eight black raisins and two dates after working out. She stays away from sugary fizzy drinks and loves green tea.