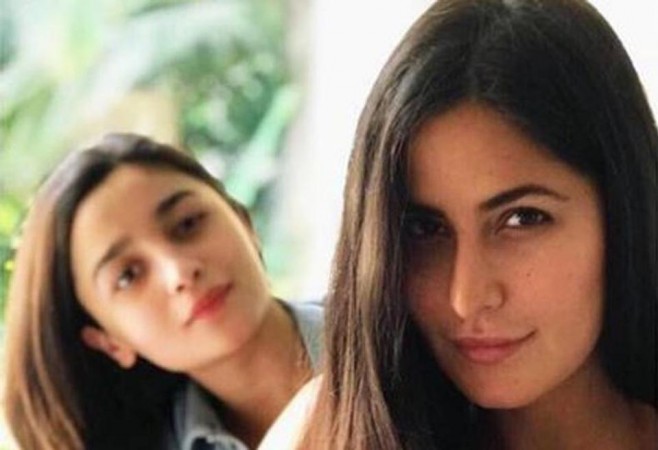 After Deepika Padukone and her sister, Anisha Padukone entertained their fans with their never ever heard insights about their private lives, BFFs Alia Bhatt and Katrina Kaif are now revealing each others' secrets on Neha Dhupia's chat show BFFs with Vogue.
Alia and Katrina have been good friends for long, and have often given their fans some serious friendship goals. And when two girl BFFs come together for some much-needed gossip session, we are bound to witness a lot of their hidden secrets.
ALSO READ: Ranbir Kapoor miffed at Alia Bhatt, Karan Johar for circulating fake link-up stories about him?
It's a known fact that Alia and Katrina both have been through heartbreaks in the past. While Katrina had broken up with Salman Khan and Ranbir Kapoor, Alia is reportedly single after she parted ways with her rumoured boyfriend Sidharth Malhotra last year.
And while Neha knows how to hit the bullseye with her sharp-edged questions, the host didn't shy away from asking Alia and Katrina about their relationship status and asked them to give each other some advice on love.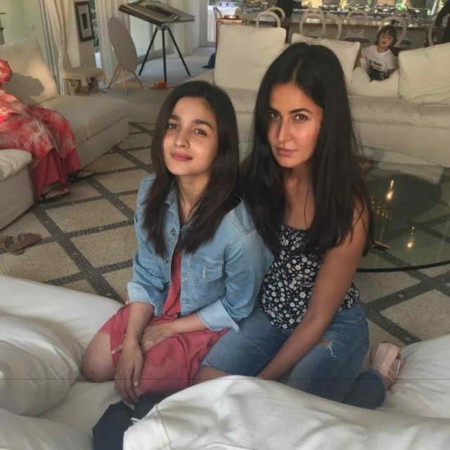 Within no time, Alia trained her gun towards Katrina and told her that she should leave the gym and focus on men instead. To which Katrina quipped back and said, "I am waiting for Alia to get married first."
Whether the cupid has already struck Alia and Katrina or not, it is clear that the two hotties are single and ready to mingle. And since it is the season of love, who knows the ladies may surprise us in the near future.
Recently, Alia, who seems to be trying to get over her break-up with Sidharth, called Karan Johar on his radio show Calling Karan, which airs on 104.8 Ishq FM, and asked him what do we do about people who are single and feel a bit lonely, like me?
ALSO READ: Alia Bhatt seeks advice from KJo after heartbreak: What do we do about people who are single and feel a bit lonely
To which RJ Karan Johar was quick to reply and after hearing from the love guru, Alia looked pretty convinced and thanked the filmmaker.