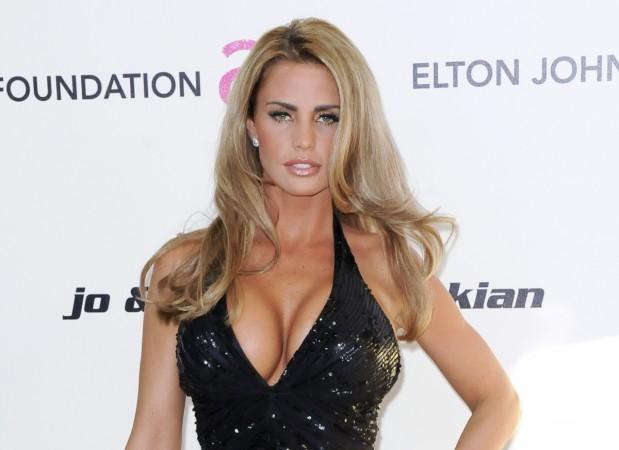 Katie Price was left red-faced after she drunkenly flashed her breasts and went on a rant at a Christmas party she had been paid to attend, and this has prompted her to give up alcohol for an entire year. A video of her appearing topless in front of strangers has since made it online.
Speaking on Loose Women, Katie said she will be embarking on a healthy lifestyle in 2017. "I said I was going to do dry January... but I'm not going to drink for the whole year. I'm going to prove you all wrong. What difference is one year out of my life, to be healthy and just try and see what it's like?"
It comes after the former glamour model attended the charity EnergySave Christmas party with former flame Dane, and was reportedly dragged off stage at the event after attempting to sing a rendition of her karaoke favourite, Whitney Houston's 'I Have Nothing'.
"Because I'm small, [drink] affects me and I never know when that next one is too much. When I drink, I'm a nightmare, though I don't mean to be. I'm not a rowdy drunk, I'm actually quite normal. It just doesn't agree with me."
Price was a guest at charity EnergySave Christmas party where she was booted off stage while trying to sing Whitney Houston's I Have Nothing. "Shut up you little sh**s!" she shouted at the audience before she was whisked off the stage. The mother of five was attending the celebration with her ex-boyfriend Dane Bowers, whom she called the love of her life. "My ex- boyfriend actually got me the job tonight, Dane Bowers, the love of my life," she told partygoers.
This seems to be the second time in less than two weeks that Price has acted up. According to reports, Price started screaming and throwing plates at a hotel in Glasgow after she was not let into her room.
Her antics have started worrying her friends, who believe something could be off in her marriage to Kieran Hayler. "This was on the cards. Everyone is really worried," a pal explained, according to Celebsnow. "It's the men again. It is very clear that something is deeply wrong in her marriage and so she is rebelling. This is what she always does. Look at what happened with Peter Andre and Alex Reid."