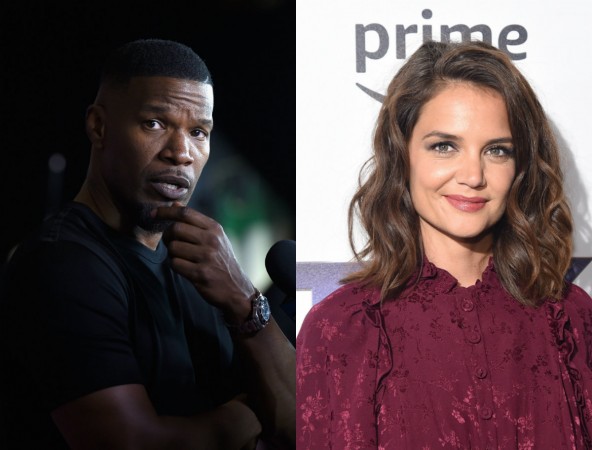 Katie Holmes and Jamie Foxx are enjoying their time as a romantic couple but are not in any hurry to exchange vows. A recent report allegedly claimed that Tom Cruise's ex-wife has reportedly chosen a wedding dress and even selected a wedding venue. After the explosive claims surfaced, Gossip Cop debunked them and noted that Katie Holmes is not getting married.
As per the report by OK! Australia, after divorcing Tom Cruise, Katie Holmes "dreams of becoming a wife for the second time." The magazine further asserted that Batman Begins movie actress locked in a wedding venue in Ireland over the summer. Not only this, when Katie wore a white dress at New York Fashion Week, it was actually for Jamie to let him know "exactly what he can expect to greet him at the end of the aisle."
After checking in with the representative, Gossip Cop debunked the wedding claims. The fact-checking website further added that magazine's article is not true.
Apparently, this is not the first time when the rumours about Katie Holmes and Jamie Foxx's alleged marriage have surfaced online. Prior to these claims, there were absurd claims that Holmes is reportedly planning a small wedding with Django Unchained movie star. The report also indicated that Dawson's Creek's actress is reportedly not worried about her ex-husband Tom Cruise's take on her marriage.
"They would want it to be a quiet, under-the-radar ceremony in a romantic spot like Italy or the coast of France," the alleged insider revealed. However, the reports were soon debunked by the fact-checking website.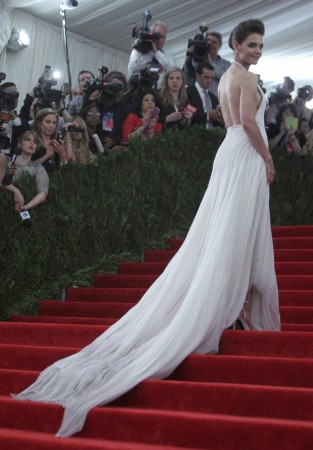 Meanwhile, Katie Holmes recently revealed a fun fact about her former show, Dawson's Creek. In actor James Van Der Beek's Instagram account, the actress left a comment that revealed a fun fact from the acclaimed show's pilot. In a throwback picture posted by James, Katie commented, "
I went to the prom after we shot the pilot!!!!"
When it comes to marriage, both Katie Holmes and Jamie Foxx do not seem to be in a hurry. Their future plans are not yet revealed and well-wishers are advised to do a fact check before commenting on the private lives of both the stars.