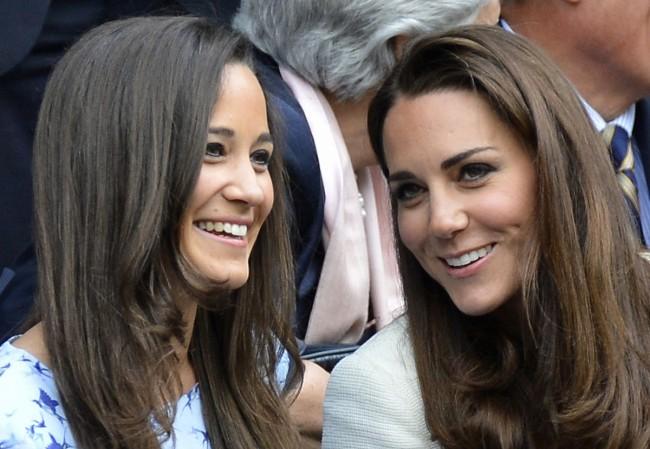 Congratulations are in order as Kate Middleton's sister Pippa Middleton has finally confirmed that she is expecting her first child with her husband James Matthews. The news comes weeks after the Duchess of Cambridge welcomed her third child with Prince William.
The Middleton sister kept the news under the wraps until now understandably to finish the "crucial" 12-week period before letting the world know. Her confirmation also comes six weeks after her reports began making the rounds that Pippa is indeed pregnant.
Pippa announced her pregnancy through a column for the UK supermarket monthly Waitrose Kitchen magazine and revealed that the Duchess, Pippa did not suffer any kind of morning sickness through her first trimester.
"I was lucky to pass the 12 week scan without suffering from morning sickness. That meant I was able to carry on as normal," she wrote, Hello! Magazine reported.
It is no secret that Kate suffered severe morning sickness in all her pregnancies. The Duchess suffered from hyperemesis gravidarum which forced her to cancel and reschedule several royal engagements.
That wasn't all Pippa revealed in the column. The mom-to-be also revealed that she reorganised her workout schedule. "When I learned the happy news that I was pregnant, I realised I needed to adjust my four to five-day-a-week [fitness] routine," she wrote. She also added that she did not even let her gym instructor know about her pregnancy until the "riskier months" were over.
"I've noticed my body change and weight increase, but through effective exercise and sports I feel that it's been strengthened to support a healthy pregnancy, birth and recovery . . . And ensure that post-baby, my old favorite jeans will still fit eventually!" she noted.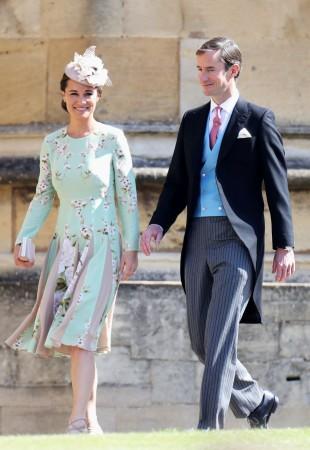 While she did not delve into the details about her family's reaction to the news, The Sun reported in April that Kate was "overjoyed" by the news. Kate "could not have been more delighted", a source claimed.
Pippa and James got married on 20 May 2017. It is believed that the couple told their family and friends about the good news only recently, after they got the 12-week scan done.