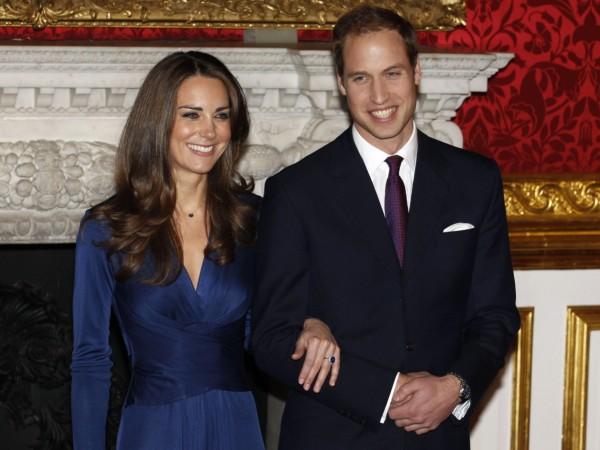 The Duchess of Cambridge had sent the fashion world into a royal frenzy with her engagement dress six years ago. Kate Middleton's stunning blue Issa engagement dress sold like hot cakes in 2010 and now the iconic dress is back in demand.
Kate wore a £573 (€663) dress when she announced her engagement to Prince William in 2010 in her first televised interview. The blue V-neck design dress sold out instantly in 2010 and now the designer has recreated her designs with a much more affordable price tag.
Renowned fashion designer Daniella Helayel, who is the founder and former creative director of Issa, has teamed up with British high street retailer Monsoon to launch her 13-capsule range of dresses. The 13 dresses include Gisele, which has a striking similarity to Middleton's engagement dress that she wore six years ago.
The Gisele belted dress is crafted with a plunging v-shaped neckline, full-length sleeves and crossover ties and is available in different colours. The dress is priced at approximately £86 (€99) and can be purchased here.
Talking about the collection and collaboration with Monsoon, Helayel told WWD, "The dress is a natural fit. It was close to my heart to celebrate femininity with an array of playful colours and an edited selection of luxurious materials and fine textures. It merges cool silhouettes with today's zeitgeist of 24/7 eternal style and a zest of fun."
Helayel styled Kate for many years before selling the label to Camilla Al-Fayed, daughter of Egyptian business magnate Mohamed Al-Fayed, in 2013. She makes her comeback into the fashion world after a gap of three years with the new 13-capsule range of dresses.