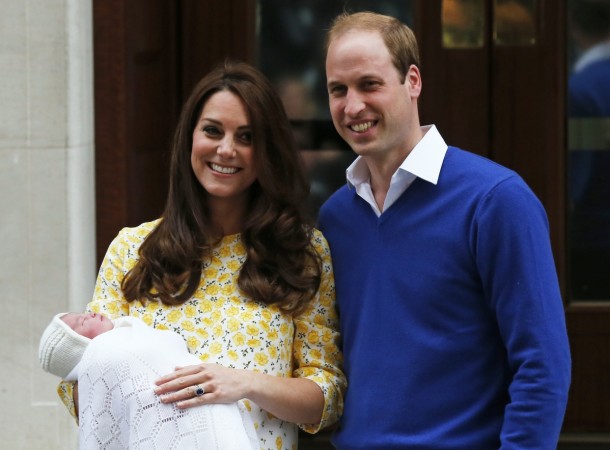 Kate Middleton and Prince William welcomed their second child, Princess Charlotte, on 2 May. And, the Duchess of Cambridge is currently at Anmer Hall estate in Norfolk, where the Middletons are leaving no stone unturned in looking after the new mother.
Kate has not only got her parents Carole and Michael Middleton helping her with Princess Charlotte and 22-month-old Prince George, but sister Pippa has also arranged for fresh juices to be delivered to Amner Hall that will give Kate an "extra boost" after the new arrival.
According to a report in Us Weekly, Kate enjoys green juice in the morning because it gives her that extra boost.
"Pippa arranged to have fresh juices delivered to Kate every three days. It was a surprise treat. Kate used to blend her own juices and this is much easier," an insider said.
As part of her health kick, the Duchess has been getting her supplies from Back to the Garden, an organic farm shop near the tiny Norfolk village. "She's buying fresh local produce," a source said.
Last year, the mother-of-two was dubbed as the "Smoothie Queen" by the British media. She swears by green smoothies and is a huge fan of Nutribullet blender, a superfood extractor that is a cross between a blender and a juicer.
The Duchess of Cambridge has been criticised in the past for being "too skinny". After Prince George's birth, she lost weight at a rapid rate and rumour had it that she was battling an eating disorder. Many suspect that she has been following the same routine again.
Meanwhile, Queen Elizabeth wants her daughter-in-law to return to Kensington Palace and resume her royal duties.
"The Queen doesn't want a repeat of the Duchess of Cambridge's 39-day maternity leave with Prince George, which is why she "got on Kate's back about getting back to work," two weeks after the Princess' birth," reported OK! Magazine (via Life & Style).
"She thinks a month is more than enough for Kate to take off. She has made it clear that Kate needs more child care help so she can focus on her royal work," the insider said.
Kate's set to attend the Queen's birthday parade on 13 June. "It's a huge public event, an incredible pageant carried out by The Queen's personal troops. Kate will be on show for it, dressed up in a smart outfit, with the eyes of the world on her," the insider added.
According to multiple reports, Kate and Will invited her parents Carole and Michael Middleton to move in with them at Amner Hall; and Queen Elizabeth was furious with the decision.
"Queen Elizabeth is tired of Carole Middleton monopolising time with the kids, and raising them like commoners instead of royal heirs. By moving Kate and the kids in to Kensington Palace, the Queen can put some distance between Carole and the kids, and ensure that they have the proper upbringing that Prince and Princesses should receive," reported Celeb Dirty Laundry.
Is Queen Elizabeth II really upset with daughter-in-law Kate Middleton?