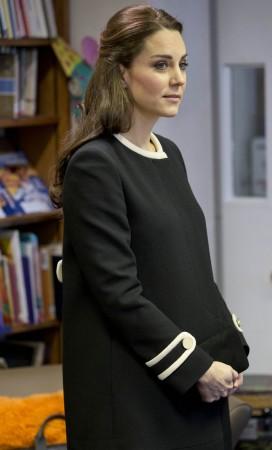 Kate Middleton and Queen Elizabeth II are reportedly once again at loggerheads. Buzz has it that the 88-year-old monarch is upset with Middleton for allegedly breaking the Christmas protocol and not attending the annual luncheon at Sandringham.
The 9 January issue of Life & Style magazine, as quoted by Inquisitr says that Kate offended Queen Elizabeth by not adhering to the royal protocol. Rather she and Prince William had Christmas lunch with Carole and Michael Middleton at Anmer Hall, Norfolk.
Kate and Prince William are expected to follow the royal Christmas tradition of having lunch with the Queen at her Sandringham estate; however, it seems the royal couple decided to break away from the custom this year.
"It is understood Kate, William and George will have Christmas lunch with the Middletons at Anmer as they rest of the royals sit down in the Sandringham Main house," Mirror had previously reported.
Moreover, it is also being said that the Queen did not like the idea of Middletons joining the annual Christmas church service. It is being understood that it was Prince William's idea to invite his in-laws to St. Mary Magdalene Church on Christmas Day.
"This request would have come from William. William is making his own rules—he's not sticking to the tradition but the Queen has to move with the times and she's good at that," editor-in-chief of Majesty magazine Ingrid Seward revealed to People.
There is no confirmation to these rumours and the royal spokesperson is yet to comment on Queen Elizabeth and Kate's alleged feud.
Interestingly, this is not the first time that the rumours of Queen Elizabeth and Kate's supposed feud have gone rampant.
Previous reports have suggested that Queen was unhappy with the Prince George's parent's decision to move to the countryside home. She also reportedly disliked the fact that Kate skipped her royal engagements during her first trimester of pregnancy, as further reported by the Inquisitr.
The Queen also wanted Kate to gain weight during her pregnancy, as reported. But due to hyperemesis gravidarum, the latter was unable to do so.