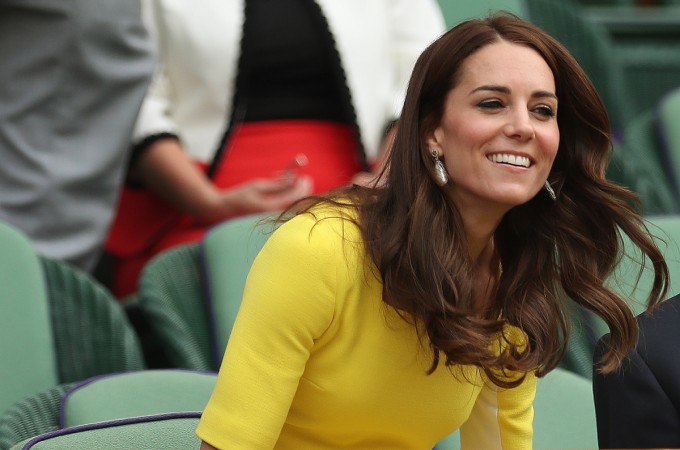 The Duchess of Cambridge's third pregnancy rumours has surfaced again, and reports suggest that the Royal couple will welcome their third baby in December. The rumours surfaced again after the Duke and the Duchess returned from their summer holidays in France with Prince George and Princess Charlotte.
The Palace has not made any official announcement about the baby no. 3, but the rumours keep doing the rounds. Last month Gossip Cop dismissed the reports that Catherine (Kate Middleton) is pregnant with twins. However, this time with their return from holidays, they brought in new pregnancy rumours.
Reports also claim that due to the pregnancy, Prince William has deserted Catherine, according to Celebrity Dirty Laundry. William will go on a Royal visit to Germany in late August sans Catherine and his two children. The future king will travel to Dusseldorf alone to attend the event in North Rhine-Westphalia.
"During [Prince William's] visit, HRH will attend events honouring the role of British Forces Germany and the strong ties between [North Rhine-Westphalia] and Britain," the Palace tweeted.
Whether William has deserted Catherine or not, but he will be going on a Royal tour alone. William will be going to Dusseldorf to attend the 70th-anniversary of North Rhine-Westphalia. The event will also see William giving a speech and later in the evening he will attend the gala where he will meet German Chancellor Angela Merkel.
Meanwhile, William will be busy with the Royal tour and on the other hand, Catherine will be busy with her sister Pippa Middleton wedding to James Matthews that will take place in 2017.