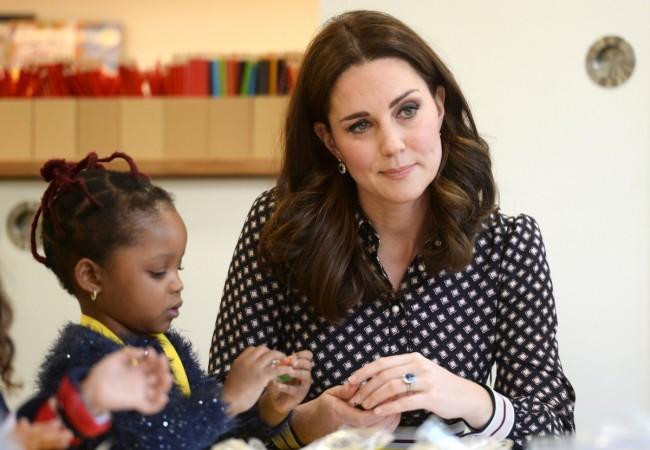 When you see Kate Middleton attending a royal engagement, you cannot help but take a second look at her to admire the beautiful Duchess of Cambridge. However, Prince William's gorgeous wife doesn't get a second look at Prince George's school, Thomas's in Battersea.
You'd expect that parents at Prince George's school would be thrilled to see Kate make her way to pick and drop the Prince of Cambridge. But parents at the school reveal that Kate's thunder is stolen by a Victoria's Secret model.
A parent from Prince George's school told Daily Mail that the royal family member doesn't even get a second glace because parents, especially fathers, are busy going gaga over a Victoria's Secret model. Her child also studies in the same institution.
"No one really gives Kate a second glance when she does the school drop-off. We have a Victoria's Secret model doing the school run, too, and the dads are far more interested in her!" the parent revealed. Although the parent discussed about the VS model, the anonymous parent did not reveal her name.
Attention or no attention, Kate is seen regularly picking and dropping George at his school. It was recently revealed that the Duchess made a school run a day after Prince Louis was born. Royal correspondent Rebecca English revealed that Kate tries to do school runs as much as possible.

A source also told English that George doesn't know about his royal status yet. "[William and Kate] know there will come a time when they will have to sit down and talk to him about the implications of his royal status and why so many people are interested in him," a source told English. "He is becoming more aware of the cameras. But they are determined to do that at George's own pace and feel that can all wait a bit."