A new report is claiming that Kate Middleton and Meghan Markle are pregnant and they are due the same day. A dubious claim by InTouch magazine suggests that the Duchess of Cambridge and Duchess of Sussex conceived in the same week and could welcome their new-borns on the same day.
The cover of the magazine claims that Prince William and Kate are preparing to welcome another girl while Meghan and Prince Harry will get their hands full with a set of twins. The rumours about Meghan pregnant with twins have been making the rounds ever since the royal couple married on May 19.
Inside the magazine, the publication quotes an insider who says, "Meghan conceived just a few weeks after Kate." But since "multiples" babies are often delivered early, Markle's "due date is around the same time as Kate's." "They could give birth the same day!"
"Kate and Meghan bonded over the men they married. Now they're bonding over being pregnant together. While the pregnancies are the subject of plenty of palace buzz, the duchesses have only shared their news with a small group of friends and family," the source alleges. The magazine also goes on to say that Meghan is considering giving birth in the US.
However, Gossip Cop clarifies that neither Kate nor Meghan is pregnant. The publication is attempting to spread a false buzz. While the two ladies might not be bonding over pregnancy, they sure are bonding over Wimbledon.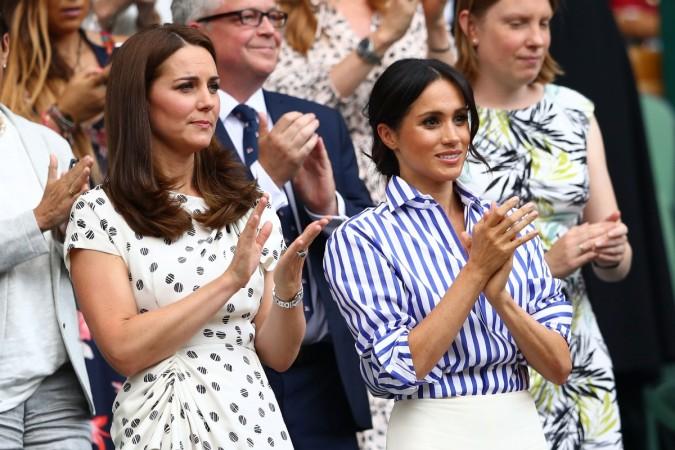 The two royal wives were seen sans their husband at the Wimbledon supporting their friend Serena Williams. The two women were seen enjoying themselves and cheering for the mother-of-one on the field.
Kate is currently on maternity leave, following the birth of Prince Louis. The Duchess was recently seen at the christening with William and her children, Prince George and Princess Charlotte. Whereas Meghan was on a two-day tour of Ireland with Prince Harry.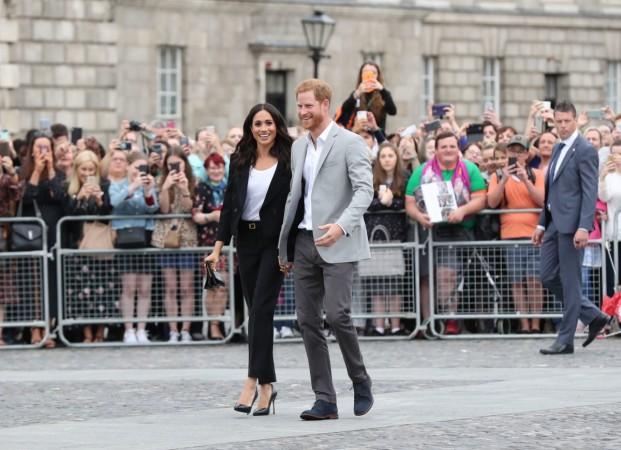 The couple made a lot of buzz and Harry even spoke about having a small family of his own. According to People, a woman in the crowd asked the Duke of Sussex about the number of children he wanted. She asked, "My husband also has red hair and he gave me five children — when are you and Meghan going to get going?"
While Harry did not reveal "when," he did reveal that he will not have five children. "Five children? — too many."