Kate Middleton, who is pregnant with her third child, has been the queen of style of the royal family. The Duchess of Cambridge puts together regal outfits to give fans some wardrobe goals. She also doesn't shy away from repeating her clothes, like she did recently when she flaunted her baby bump.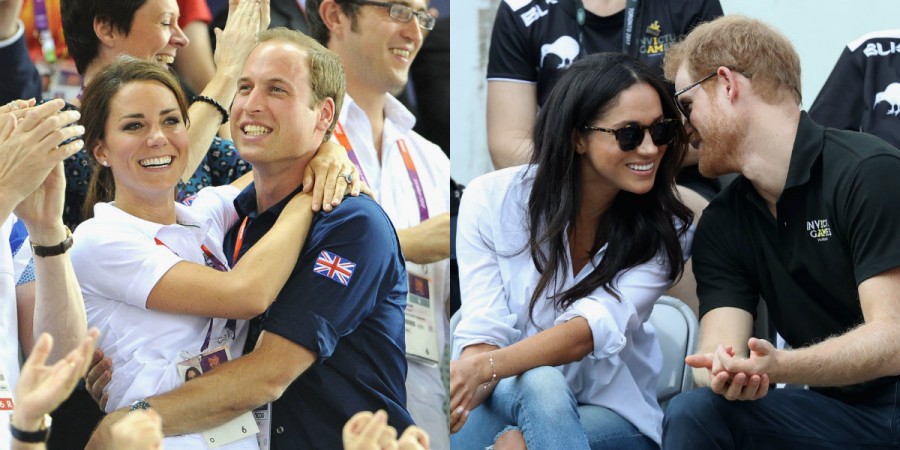 While she is giving fashion goals to royal fans, a rumour claims that she doesn't like that Prince Harry's girlfriend Meghan Markle is copying her style.
Also Read: Prince Harry, Meghan Markle secretly engaged?
According to Celeb Dirty Laundry, the Suits actress is following Kate's fashionable footsteps and this is irritating Prince William's wife. Without supporting the claim with sources, the website writes that Markle was "spotted wearing the same black lace dress that Kate Middleton wore only a few short months ago," and "fans can't help but wonder why Meghan would choose to wear something that is already sitting in Kate's closet."
The tabloid further reports, "For Kate, she's more than just a little irritated with Meghan. The last thing the Duchess of Cambridge wants to do is compete with Prince Harry's girlfriend for attention."
As pity as it sounds, royal sources clarify that there is no truth in the report. Debunking the report, insiders told Gossip Cop that the Duchess is not "irritated" with Markle.
The claim could be a result of Kate and Markle's similar taste in fashion. In fact, their tastes are so same that they wore the same dress five years apart.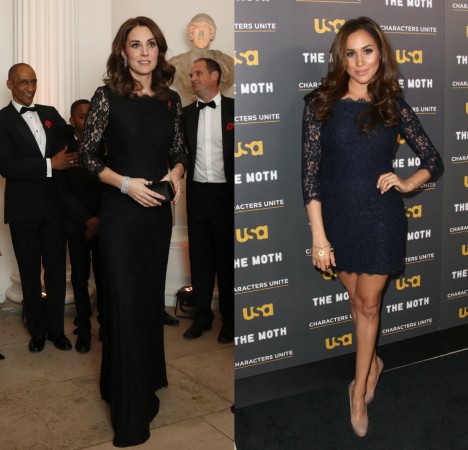 Harper's Bazaar pointed out that the black lacy gown by Diane von Furstenberg Kate repeated at a gala taking place at Kensington Palace, which she also wore when she was pregnant with Princess Charlotte, had been worn by Markle in the past.
The twinning moment happened in 2012 when Markle wore a short navy blue version of the dress at a USA channel event. It only goes to prove that Markle is not "copying" Kate's style and that you should get yourself the lace black dress – long or short – as it is a wardrobe essential.