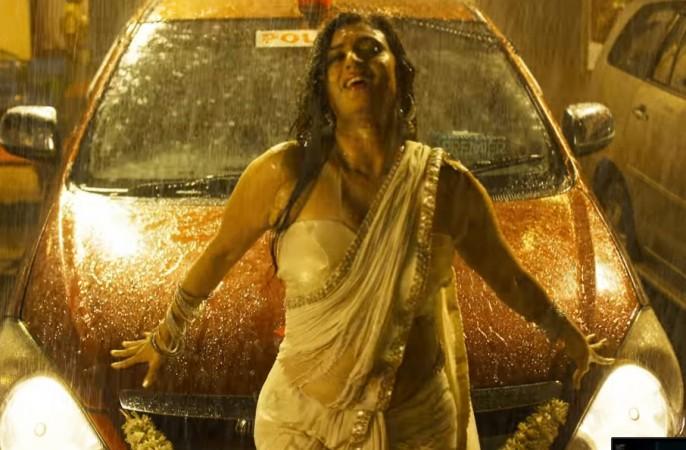 Kasturi Shankar has given a befitting reply to the person who raised objection over her special number in the upcoming movie Tamizh Padam 2. The teaser, which was released on Friday, June 1, showed the actress in glamorous avatar.
The actress has reportedly done an item number. In the teaser, the actress is seen dancing in rain. It appears to be a sensuous song, recreation of an old hit Tamil number. But a section of audience was not happy to see the actress in the song.
She posted a few pictures on Twitter and captioned, "I am having a whale of a time figuring out all the references in every frame. And that hot chick in the chiffon saree is super too ! heh heh #tamilpadam #2Point0 #2Much. [sic]"
A follower of her on Twitter questioned, "Is it right to do a item dance after being a responsible mother??? [sic]" Kasturi was quick to respond when she said that people do not ask the same question to the heroes doing similar scenes after having kids.
"This is the typical "Tamil" mindset that I am hellbent on changing. That looking sexy is opposite of brainy, or motherly , or virtuous. Do we ever ask a male actor why he acts in drinking scenes/ dances in sexy songs / romance sequences after having kids ? [sic]" she wrote.
This is not the first time that an actress has been targeted over her post-motherhood fashion style. Kareena Kapoor Khan was recently shamed over a dress, which some social media users thought was inappropriate.
Kasturi, who is very active on Twitter, has often taken a bold stand even at the cost of being targeted by a section of her followers.
Coming to the teaser from Tamizh Padam 2, the clip has spared none – from Vijay to Ajith, it has taken digs at all the heroes.