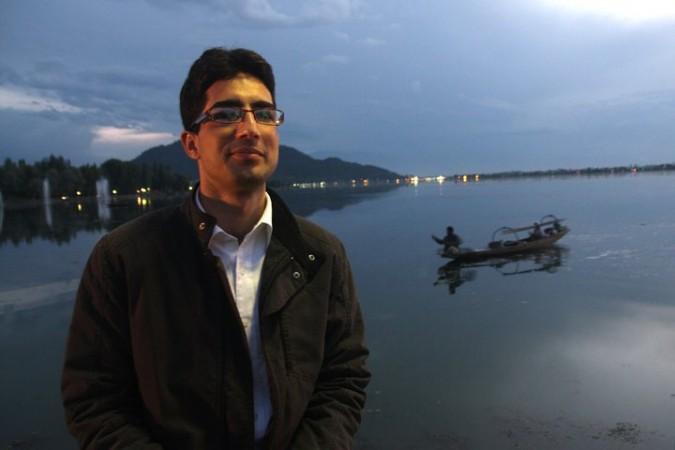 Jammu and Kashmir's only Indian Administrative Services (IAS) topper, Shah Faesal, on Friday said that he is deeply inspired by Pakistan Prime Minister Imran Khan and Delhi Chief Minister Arvind Kejriwal but it would not be easy to emulate them since he would be working in a conflict zone.
"If the youngsters of the state give me that kind of opportunity, I would love to do a retake of Imran Khan and Kejriwal in the state," Faesal said.
Faesal, who quit IAS on Wednesday to protest against injustice meted out to Kashmiris and religious minorities, has made up his mind to contest the upcoming Lok Sabha elections. But he would not join any political party.
"I would like to go back to the people, seek their views and hen join the mainstream politics. I have invited all the stakeholders including youngsters and would take their viewpoints and subsequently take a decision," Faesal added.
The former IAS officer is being wooed by various mainstream political parties in the state and there is a strong buzz that he may end up joining Omar Abdullah-led National Conference.
Former MLA Langate and firebrand political leader Engineer Rasheed, who is the president of Awami Itehaad Party, have also invited Faesal to join their camp.
"We must respect Shah Faesal for his decision to work for strengthening the grassroot democracy and speak for the people. We would like to offer him to come and join us and even if he floats his own party, we can join hands with him if he speaks out sincerely for people," Engineer Rasheed had said.
Faesal has ruled out chances of joining the separatist camp like Hurriyat Conference since they don't believe in electoral politics. He maintained that Omar Abdullah has supported him all these years, but he has not sent any formal invitation to him to join NC.
He also took a strong dig at the Narendra Modi government and accused it of religous intolerance and promoting mob lynching culture in the country and an atmosphere of fear.