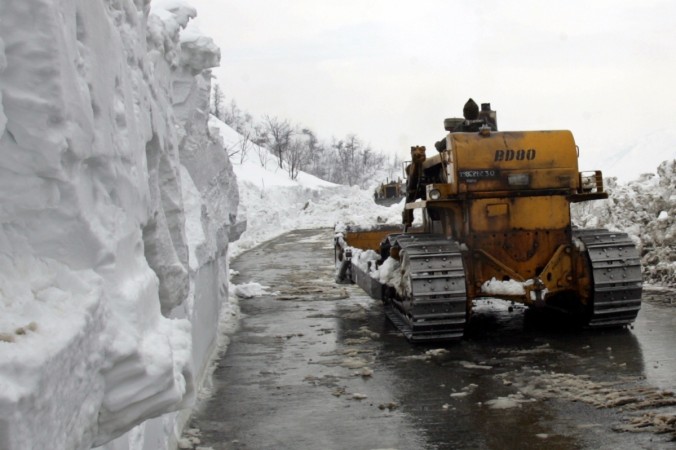 The Border Roads Organisation's (BRO) crucial work has seen a negative impact due to the unrest in the Kashmir Valley. Border roads are of strategic importance, as it is the lifeline of a state and to the Indian Army posted in forward areas.
Since mid-July, there has been spiralling violence in the Kashmir Valley with the security forces having to impose curfew and resort to firing tear gas shells, pellets and throwing other projectiles. Life in the Valley has come to a standstill.
This is the working season in the Valley before the winter eventually descends and the BRO has lost up to three months of work. The defence ministry has noted in a statement that this is of serious concern and is looking to "execute work whenever and wherever possible."
However, due to the existing restriction on movement of both vehicles and people, the BRO has not been able to make any progress. Further, there has been destruction to some of the properties and the vehicles, as well as equipments.
The BRO has now revised some of the targets that were previously set.
The Srinagar-Baramulla-Uri highway was supposed to be four-laned by July 2016, but due to violence in the state this has been delayed. BRO was supposed to hand over Sinathan Pass- Anantnag road to NHAI, but now this too will be postponed as the pending work will go beyond September 2016.
Tangdhar, Anantnag, Kupwara and Bandipore sectors are the places where the work has been badly affected.
The statement noted that many of the non-local labour force have moved to other places due to the continuing violence. Moreover, work in the Ladakh area too will be affected, where the BRO is implementing several key strategic roads. In addition to these, the funds allotted by the defence ministry will be unspent.