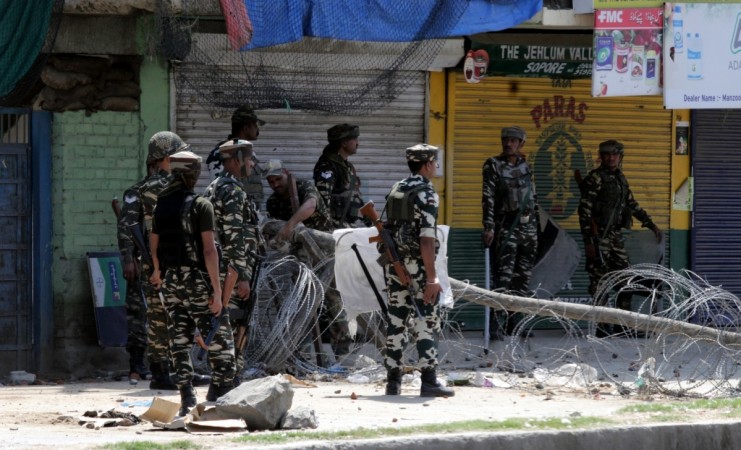 Mobile services were partially restored in the Kashmir valley on Saturday, but life remained at a standstill in the region as the curfew continued for 43rd day.
Post-paid mobile telephone services across all networks were restored in the morning at around 11 a.m. However, the facility of outgoing calls on prepaid connection were not yet restored.
Mobile services in Kashmir were suspended for six days to put a stop to rumour-mongering in the Valley where at least 64 people have been killed in the last 43 days. The mobile phone services were temporarily suspended as a part of a security drill on Aug. 13, a few days ahead of the Independence Day celebrations, and also to put a hold on the separatist leaders' plans to hold rallies in the city.
However, the curfew in Srinagar and two other south Kashmir towns remained in force for the 43rd day. The curfew was placed in the region in the wake of unrest that followed the death of Hizbul Mujahideen commander Burhan Wani in an encounter.
"Curfew is in force in entire Srinagar district, Anantnag town and Pampore town as a precautionary measure," a police official told PTI. The official also added that there were restrictions placed on the movement of the people in the rest of the regions in Kashmir for security reasons.
The separatist camp, headed by Syed Ali Shah Geelani, Mirwaiz Umar Farooq and Mohammad Yasin Malik in the Valley, called for an "azadi march" on Saturday to the district headquarters as part of their scheduled protest. The camp has now extended the period of their protests till Aug. 23, 2016.