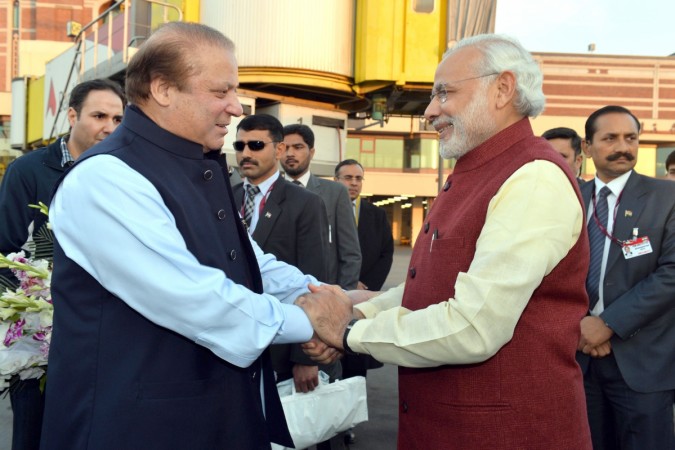 Pakistan's bid to exploit the situation in Kashmir Valley after the killing of Hizbul Mujahideen militant Burhan Wani's killing last Friday has come in for criticism with the Indian government warning its western neighbour against interfering in its internal affairs.
"We have seen statements from Pakistan on the situation in the Indian state of Jammu and Kashmir. They reflect Pakistan's continued attachment to terrorism and its usage as an instrument of State policy. Pakistan is advised to refrain from interfering in the internal affairs of its neighbours," the official spokesperson for the external affairs ministry said on Monday.
Pakistan's foreign office as well as its Prime Minister Nawaz Sharif had spoken out against the killing of Wani and the subsequent violent clashes in Jammu & Kashmir that has left around 30 dead and many injured since last Saturday.
"Such acts are a violation of the fundamental human rights of Kashmiris and cannot deter the people of Jammu and Kashmir from their demand for self-determination," the Express Tribune quoted a statement issued by Pakistan Foreign Office on Sunday.
Nawaz Sharif had made a similar statement on the situation in Kashmir post Wani's killing. "It is deplorable that excessive and unlawful force was used against the civilians who were protesting against the killing of Burhan Wani," The Nation quoted him as saying in a statement.
Fifteen years ago...
In 2001, after the U.S. decided to hit the Afghan Taliban, to avenge the 9/11 attacks on the twin trade towers in New York that left over 3,000 dead, India had offered to help American forces with logistics support and simultaneously isolate Pakistan. This was resented by the then Pakistani President and army chief General Pervez Musharraf, who asked India not to meddle in the conflict.
"India wants to isolate us, move closer to the United States and get us declared a terrorist state...They want to harm our strategic assets and the Kashmir cause... I want to tell them to lay off," Musharraf warned India in a televised address on Sep. 20, 2001.
India protested against his statement, on expected lines, saying terrorism and not Pakistan's anti-India obsession was at stake. "The issue is terrorism, not India-Pakistan relations," a spokeswoman of India's External Affairs Ministry said.