Supporters of M Karunanidhi sighed in relief as Madras High Court threw out Tamil Nadu's objections against burying Kalaignar on the Marina, alongside the memorial of CN Annadurai, the patriarch of the Dravidian movement. Karunanidhi's son and political heir MK Stalin broke down on hearing the news.
The High Court judgment followed high drama that started late in the night on Tuesday when the AIADMK government denied the DMK's request to bury the departed leader on the Marina.
What arguments won the case for DMK?
The AIADMK government had stuck to its stance that it was going by the protocols and the law in denying burial on Marina. However it was clear that a Karunanidhi memorial on the Marina was something that would change the political equations in Dravidian politics. The AIADMK, which has been in bitter feud with the DMK for supremacy in the state, wanted to avoid that.
The main argument of the government was that only reigning chief ministers were allowed a funeral on the Marina. Hence, the beach memorial was claimed only by CN Annadurai, MG Ramachandran and J Jayalalitha. Former chief ministers K Kamaraj and Rajagoplachari were interred at the Gandhi Mandapam in Adayar.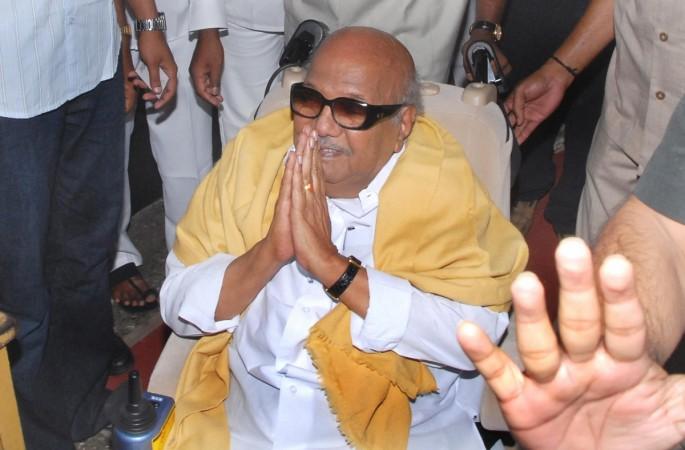 Anndaruai was the spring well of the Dravidian movement, which broke into two equally strong streams under Karunanidhi and MG Ramachandran in the early 70s. As of now, only the AIADMk leaders have been given the hour of sharing the memorial with Annadurai. The AIADMK faction would have loved to preserve the legacy that way. With a Karunanidhi memorial coming up right next to Annadurai's the AIADMK's sole claims to his legacy would be undermined.
"Sitting Chief Ministers (CM) and former CMs cannot be treated as equals when it comes to protocol," TN govt counsel Vaidyanathan told the court.
Ideological divide
However, this argument backfired on the government. If it's not bound by protocol problems, why was there an objection to Karunanidhi's burial on Marina, the court asked the government. "Former CM is not included in central government protocol, so nobody is going to question you if you allow Mr. Karunanidhi's mortal remains to be buried on the Marina," acting chief justice SS Sundar asked.
Probably the argument that clinched the case for DMK was the one that hinged on the ideological divide. DMK counsel P Wilson told the court that the ideologies of the leaders do matter. Karunanidhi's ideologies and political legacy were in stark opposition to those of K Kamaraj and Rajaji, the court was told.
In extended arguments, DMK lawyer Veera Kathiravan added that the leader should be buried alongside his loved ones. Annadurai was his mentor and political heir, and hence Karunanidhi deserves a burial on the Marina, not in Gandhi Mandapam, the counsel said.
While giving the final judgment the court noted that the TN government hadn't given enough ground for denying the burial spot for Karunanidhi.