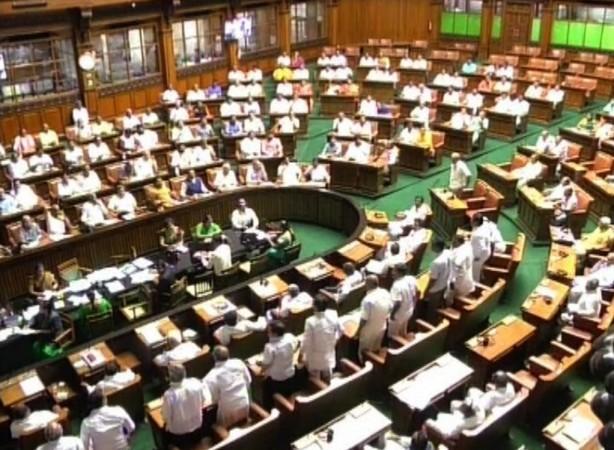 The 14-month-old Congress-JD(S) coalition government in Karnataka collapsed on Tuesday after Chief Minister HD Kumaraswamy lost the trust vote after a four-day debate by six votes.
"Chief Minister HD Kumaraswamy has lost the floor test, as 99 votes were in favour of the confidence motion and 105 against it," Speaker KR Ramesh Kumar told the members of the House after the floor test.
Of the 225-member Karnataka Assembly, 20 were not present in the House for the floor test.
Live Updates
2019-07-2319:40 (IST)
Only 99 MLAs vote for coalition govt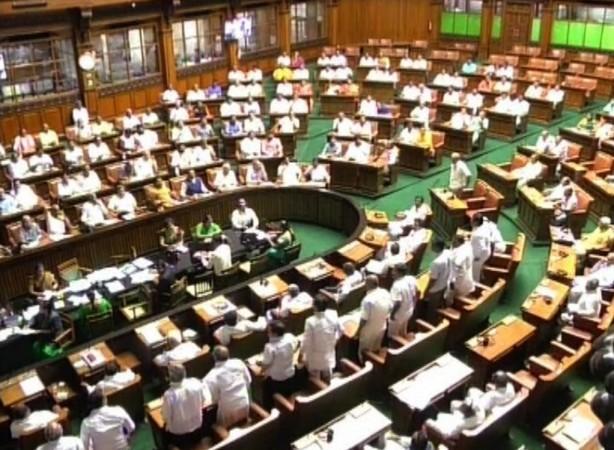 Only 99 MLAs vote for the coalition government. CM HD Kumaraswamy loses the floor test by six votes.
2019-07-2319:35 (IST)
Trust vote has begun in Karnataka assembly
In the climax of the political crisis in the state, the trust vote has begun in the assembly. Voice vote has been concluded, headcount of MLAs underway at the assembly.
The doors of the assembly has been closed as the trust vote began.
2019-07-2319:23 (IST)
Karnataka speaker Ramesh Kumar shows his resignation letter to the assembly
2019-07-2318:15 (IST)
Ready to sacrifice my post: CM HD Kumaraswamy
Karnataka chief minister HD Kumaraswamy apologised to the opposition and voters for keeping them waiting during the assembly session on Tuesday. He said that he is fed up of the current political crisis in the state. "I'm ready to sacrifice my post," said CM Kumaraswamy
2019-07-2318:12 (IST)
Siddaramaiah wants MLA B Nagendra at Vidhana Soudha
The former chief minister and CLP leader Siddaramaiah reportedly instructed food and civil supplies minister BZ Zameer Ahmed Khan to bring MLA B Nagendra to Vidhana Soudha during the last minutes of the confidence motion.
Nagendra was not present for the floor test as he was admitted at a private hospital in Hebbal.
2019-07-2318:04 (IST)
Section 144 imposed in Bengaluru ahead of trust vote
The Bengaluru City Police (BCP) commissioner Alok Kumar has imposed Section 144 of Code of Criminal Procedure (CrPC ) across Bengaluru ahead of the vote of trust. The bars, pubs and liquor stores in the city have been ordered to remain shut for 48 hours starting from Tuesday at 6 pm.
"Due to the tension prevailing on either side, various political groups gathering here and there and coming face to face with each other, to prevent any untoward incident, we have declared Section 144 all over Bengaluru city police limits and we have also declared that there will be prohibition and all bars, pubs and wine shops will be closed today and tomorrow," Commissioner Alok Kumar told the media, reports The News Minute.