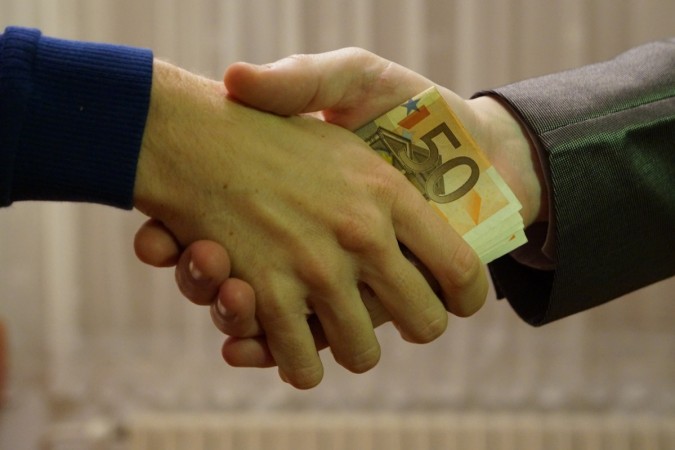 People in Karnataka claimed they faced the most corruption — especially when interacting with or availing government services — while residents of Himachal Pradesh said they faced the least corruption, according to a public survey conducted by a New Delhi-based think-tank in 20 states across India.
The survey, conducted by the Centre for Media Studies (CMS), showed that 77 percent of its respondents in Karnataka said they had faced corruption in "public services," while only 3 percent of respondents from Himachal Pradesh responded in the affirmative to that query.
The CMS India Corruption Study 2017, released in New Delhi on Thursday, April 27, said: "Karnataka (77 percent) followed by Andhra Pradesh (74 percent), Tamil Nadu (68 percent), Maharashtra (57 percent), Jammu and Kashmir (44 percent) and Punjab (42 percent) emerged as more corrupt states among 20 surveyed states as far as 'experienced corruption in public services' is concerned."
It added: "Out of 20 states covered in CMS-ICS 2017, the three lesser corrupt states implied
by households 'experiencing corruption in public services' are Himachal Pradesh (3 percent)
followed by Kerala (4 percent) and Chhattisgarh (13 percent)."
The report also said that the most corrupt states in 2005 — the year it uses as a point of reference — were Bihar (74 percent), J&K (69 percent), Odisha (60 percent), Rajasthan (59 percent) and Tamil Nadu (59 percent), while the least corrupt states back then were Kerala (35 percent), Maharashtra (39 percent) and Gujarat (43 percent).
The report also said: "In terms of perception about increase in corruption in public services, Odisha (68 percent) followed by Karnataka (65 percent), Jharkhand (59 percent), Bihar (59 percent) and Chhattisgarh (56 percent) emerged on top with more than half of the respondents opining increase in level of corruption in public services during the last one year."
It also showed people's support for the demonetisation step taken by Prime Minister Narendra Modi, wherein he scrapped Rs 500 and Rs 1,000 notes effective from the midnight of November 9, 2016, and introduced new notes. It said: "More than half (56 percent) feel that the level of corruption decreased in public services during demonetisation phase (November-December 2016)."
Demonetisation had been touted by the Modi government as one of the biggest steps taken to curb corruption by putting an end to black money stashed away in high-denomination currency notes by people.