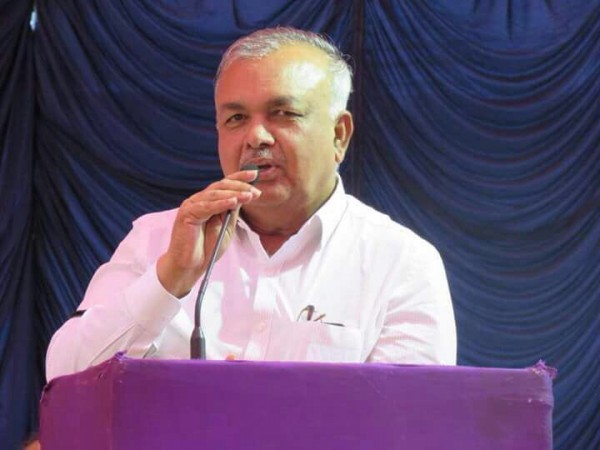 Karnataka Home Minister Ramalinga Reddy on Saturday, November 11, said the killers of journalist-activist Gauri Lankesh — who was murdered on September 5 outside her house in Rajarajeshwari Nagar in Bengaluru — will be caught within a few weeks.
He was speaking to reporters at the Bangalore Reporters' Guild and the Press Club of Bangalore in the city. He had dropped a similar hint earlier.
Referring to the Special investigation Team (SIT) probe into the3 case, Reddy told reporters: "Who has done it...I am aware of it thanks to an update provided by the SIT. But I cannot disclose it now."
He added: "Unlike the murders of [Narendra] Dabholkar and [Govind] Pansare, where the probe has stretched on, the Special Investigation Team here has definite clues and knows the identities of those who killed Lankesh, but the details cannot be disclosed as of now."
The home minister also said the motive of the murder is yet to be ascertained. He said "one issue" was whether she was targeted by right-wingers or left wingers, or due to some other reason altogether.
The murder of Gauri Lankesh — editor of the tabloid Lankesh Patrike — had triggered nationwide protests urging the Centre and the Karnataka government to take stern steps in catching the culprits.
Many activists, journalists and political leaders from all around the country demanded justice for Lankesh, and the BJP and right-wingers were targeted.
Journalists cutting across company lines had held silent protests in metropolitan cities like Mumbai, Kolkata and Delhi.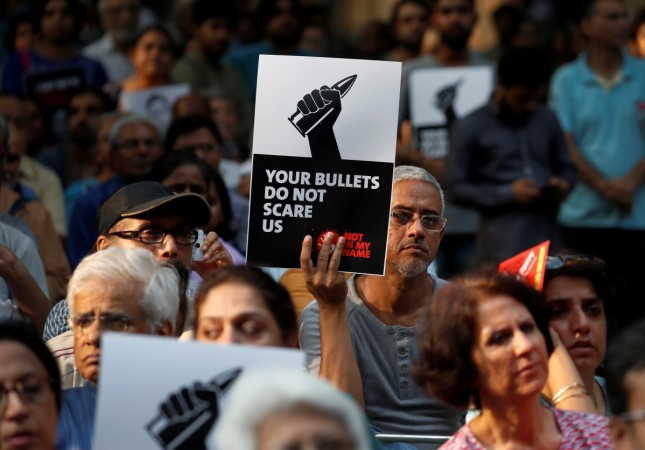 Lankesh was proactive in addressing the activities of Naxalites in and around Karnataka. In 2005, she went into the forests and interviewed Naxal leader Saket Ranjan, who was later killed in an encounter.
Similarly, Lankesh had a series of controversial issues which she approached actively, like dispute over Datta Peetha Abhiyana in Baba Budangiri or the communal issues that are dividing the state of Karnataka.
Meanwhile, Reddy also told the reporters that "there is no deadline for the completion of the probe, but it is only a matter of weeks now."