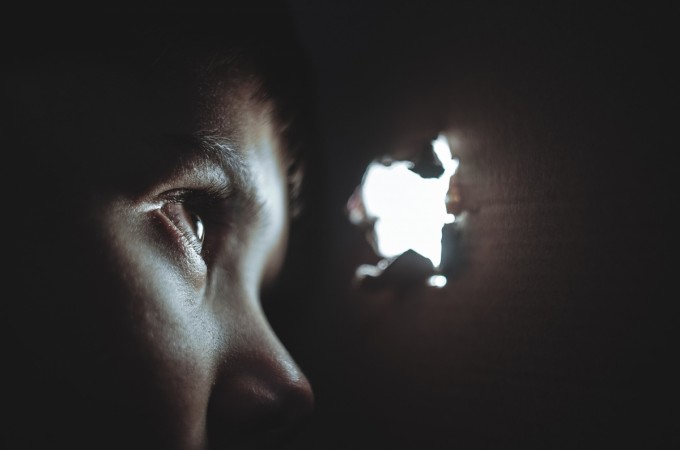 An 11-year-old girl from Karnataka, without any aid from her parents, brought to the notice of a special Protection of Children from Sexual Offences (POCSO) court that she was raped for four days in 2014 by her 56-year-old uncle.
Based on her statement, the court sentenced the accused to life imprisonment on Friday, August 11.
The court also ordered the rapist to pay a fine of Rs 50,000 as compensation to the victim. The amount is to be put in a fixed deposit in the name of the victim and handed over to her when she turns 18.
The ordeal
The 11-year-old was sent by her parents to the accused and her family in Mumbai to "undergo exorcism" as the victim's parents thought she was possessed by evil spirits.
She had been living with the family of the accused for nearly a month until all the family members except the accused went to Gujarat for a week.
The accused, whom she called "chachu", sexually abused her on October 23, 2014, and it continued for the next few days. Afraid of getting caught, the accused locked her in a room after he threatened to kill her if she spoke about the rapes.
On October 26, when the accused had gone to take a bath, the girl somehow escaped to a neighbour's house, where she spent the night. She also confided in them her ordeal. The neighbours reportedly took her to the police to lodge a complaint.
At the court
The court rejected the appeals of clemency from the accused, who was trying to get a shorter sentence with the plea that he had been suffering from hypertension and had to get his daughter married. It observed that the victim's helplessness at the time of the incident had to be considered as well.
The court also did not heed the claims made by the accused about the victim falsely implicating him as she was fed up of being taken to shrines for exorcism.
"She was at the mercy of this accused. But he had committed the heinous offence with the girl whom he was expected to take care of," the court observed, according to a Times of India report.
The girl's parents did visit the victim along with the relatives of the accused at the orphanage where she now lives in an attempt to influence her, according to the prosecution.
The girl wanted to continue her stay at the orphanage as she feared her parents would discontinue her studies otherwise.