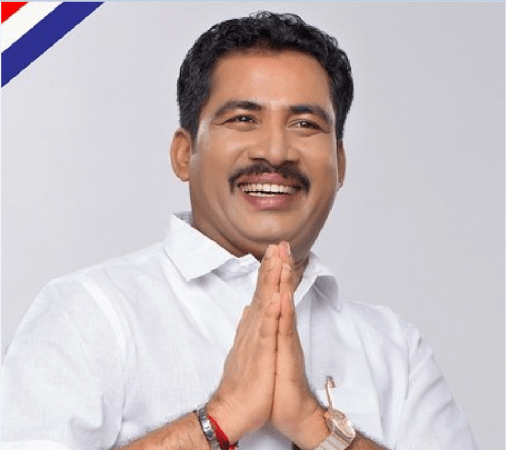 As the May 12 Karnataka elections draw near, politicians have been busy filing affidavits and declaring their assets. While state energy minister DK Shivakumar made quite some news for the Rs 600 crore assets he declared, another name that has garnered interest is P Anil Kumar, an independent candidate.
Kumar, a former tea seller, has filed his nomination papers for the polls from the Bommanahalli constituency in Bengaluru. He declared assets worth Rs 339 crore, which makes him the richest independent candidate. His affidavit states that he owns 16 vehicles, some of them manufactured by international companies.
While he may be a billionaire now, the 43-year-old clearly had a humble beginning. Hailing from Kerala, Kumar's father died early and his mother worked as a domestic help to earn a living and look after the three children.
"My mother used to wipe floors and wash utensils at people's houses. She would get four idlis to eat but would first feed us," a teary-eyed Kumar told NDTV. He couldn't continue his studies and then moved to Bengaluru when he was 11. But he did not really know anyone in the city and slept in front of closed shops.
"One day, a kind-hearted man gave him food and offered a job in his shop. I was told to carry mangoes from one place to another," he added.
In the 1990s, he started selling tea at small companies in the city and later expanded his business, even making some profit and managing to save money. Kumar then is said to have tied the knot and the couple bought a piece of land, where they planned to build a house for themselves.
However, the couple ended up selling the land in double the price and that marked Kumar's stepping stone into the realty business. "I started buying small plots and sold them for many times the price. That was in the late 90s," he explained.
The businessman then founded M J Infrastructure in Bomanahalli and has also been involved in numerous charity works.
Meanwhile, Shivakumar's assets seem to have stunned social media users, who have been wondering how he must have amassed such wealth in just five years.
Shivakumar filed an affidavit in the Kanakapura constituency in Ramanagara district, in which he declared assets worth Rs 600 crore under his name, Rs 112 crore under his wife Usha's name and Rs 108 crore under daughter Aisshwarya's name, reported the News Minute.
Shivakumar has declared movable assets worth Rs 70.9 crores and immovable assets worth Rs 548 crores. He has a Toyota Qualis and jewelry, which includes a Rolex watch, worth Rs 1.5 crore.
He has listed himself as an educationist and social worker and his wife as a housewife and landlady. His liabilities have been pegged Rs 101.77 crore.
His wife and daughter's liabilities are Rs 44 crores and Rs 81crores, respectively.