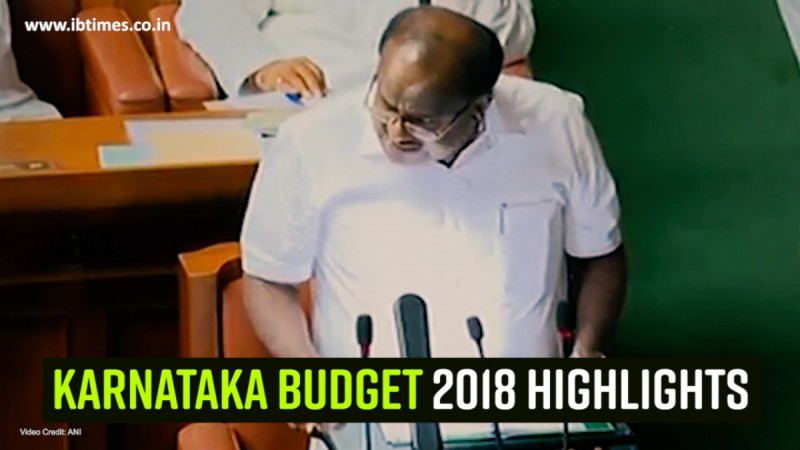 Karnataka Chief Minister HD Kumaraswamy presented the Congress-JD(S) coalition government's budget for fiscal 2018-19 in Bengaluru on Thursday (July 5). The maiden budget had its own hits and misses as several commodities like petrol, diesel, and liquor all witnessed a hike in their tax rates.
However, the main highlight of the budget was the chief minister announcing the Rs 34,000 crore farm loan waivers.
"I have decided to waive all defaulted crop loans of farmers up to 31 Dec 2017 in the first stage. Farmers who repaid the loan within time, as an encouragement to the non-defaulting farmers, I have decided to credit the repaid loan amount or Rs 25000 whichever is less," Kumaraswamy was quoted as saying by ANI while presenting the budget.
The farm loan waiver scheme did not go down well with the opposition camp as Karnataka BJP chief BS Yeddyurappa has claimed that Kumaraswamy had cheated the farmers. He also alleged that there is no clarity on mobilisation of funds for the Rs 34,000 crore farm loan waiver, reports News 9.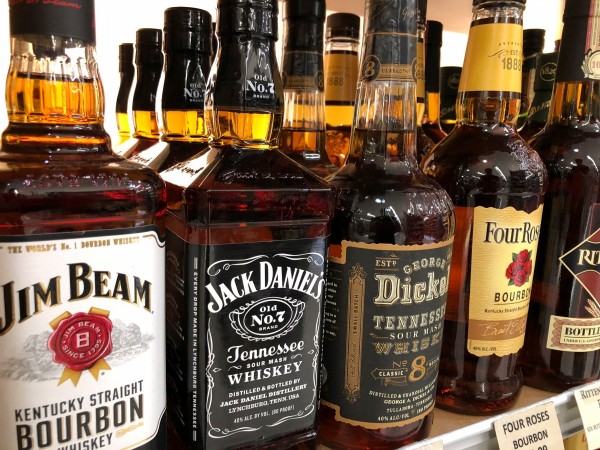 What is more expensive?
20 paise hike per unit in power tariff.
4 percent tax hike on liquor.
Cigarettes to be more expensive with the hike in prices for tobacco products.
50 percent motor vehicle tax proposed for the private service vehicle.
Petrol price hiked by 1.14 per litre.
Diesel price increased by Rs 1.12 per litre.
Other key takeaways
Find below the graphs comparing Karnataka's expenditure on four key sectors as a proportion of its total budget with 18 other states. [Source: PRS Legislative Research]
Education: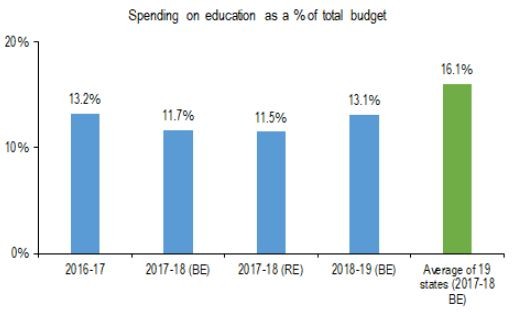 Health: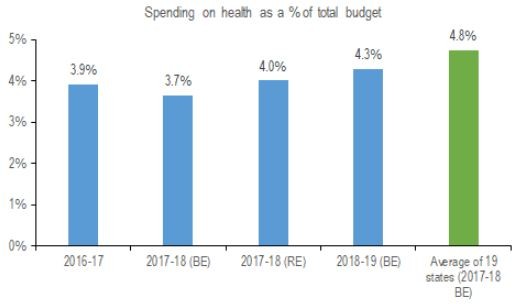 Rural Development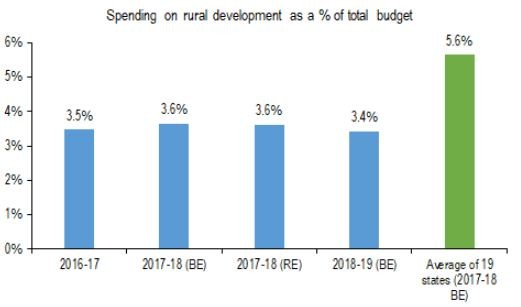 Agriculture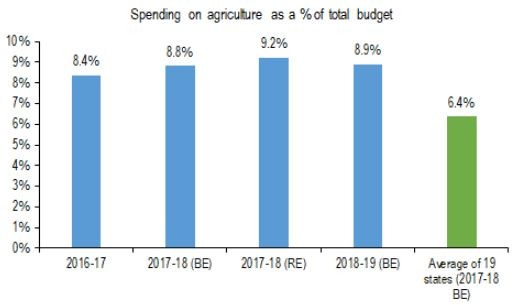 247 Indira canteens to be set up across the state at an estimated budget of Rs 250 crore.
Rs 50 crore allotted to rejuvenate the Bellandur lake in Bengaluru.
Rs 4,957 crore allotted for water supply and sewage disposal.
Rs 25 crore financial aid has been allotted to various religious mutts located across Karnataka.
Rs 100 crore allotted to BMTC.
Rs 1000 crore has been set aside for Phase 3 Namma Metro in Bengaluru.