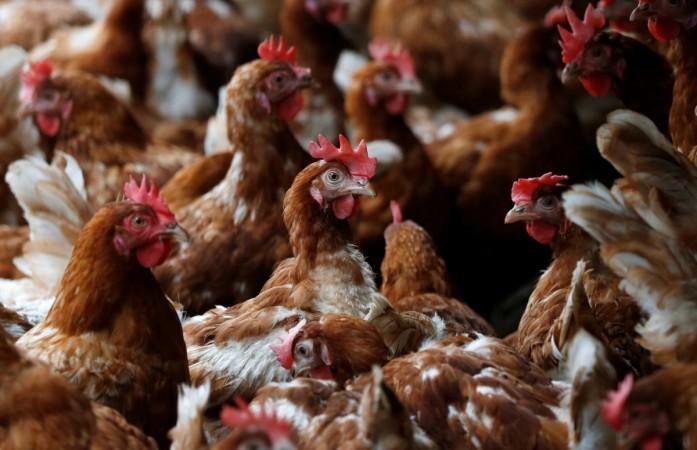 Days after the chicken lovers in Karnataka were rattled by the H5N1 Avian Influenza scare, commonly known as bird flu, the state Animal Husbandry Minister, A Manju, on Saturday said that the chickens are safe to consume.
The clarification from the minister comes after a chicken died of the H5N1 virus in Bengaluru's Dasarhalli area.
Here are the latest details of the minister's announcement of January 13:
After the sudden rumours of Bird Flu in Karnataka, the samples of chickens sent from Mandya to the National Institute of High-Security Animal Diseases (NIHSAD) in Bhopal confirmed that reports of any kind of bird flu in Karnataka have proven to be negative, on Saturday, January 13.
While the test results from Dasarhalli in Bengaluru are yet to arrive, the AHM Manju confirmed that flu diagnosed in chicken in Mandya was caused by H5 virus strain and not the H5N1 virus, the New Indian Express reported.
Manju stressed, "The H5 strain of virus isn't harmful to humans in any way."
Earlier this week the Karnataka government, as a precautionary measure had instructed many poultry shops to shut down in Bengaluru. Many others were been asked to stop selling chicken and eggs until further instructions were issued.
Nullifying the rumours over Bird Flu, A Manju furthermore said, "There are types of fevers suffered by birds. We are discovering what kind of disease this is."
He added, "There are types of fevers suffered by birds. We are discovering what kind of disease this is," as he pointed out that there are chances that the disease might have spread in birds due to the ones which migrate from other countries to India.
Referring to the chickens transported from different states to Karnataka, the minister said that there are proper routine checks and if at all there are any symptoms of flu, the entry of such vehicle is prohibited in the state.
Along with Karnataka, the states of Maharashtra and Tamil Nadu have also been conducting tests on chicken/birds samples. The animal husbandry in Maharashtra on Tuesday had said that over 6000 tests from 11 districts have already been conducted.
All the 11 districts including Solapur, Kolhapur, Sangli, and Latur which fall in the border of Karnataka are instructed to stay vigilant.
The authorities in Karnataka have passed instructions to spray disinfectants on goods trucks crossing over to Tamil Nadu (TN), while the state of has also been under scrutiny for any symptoms in any bird, for flu.