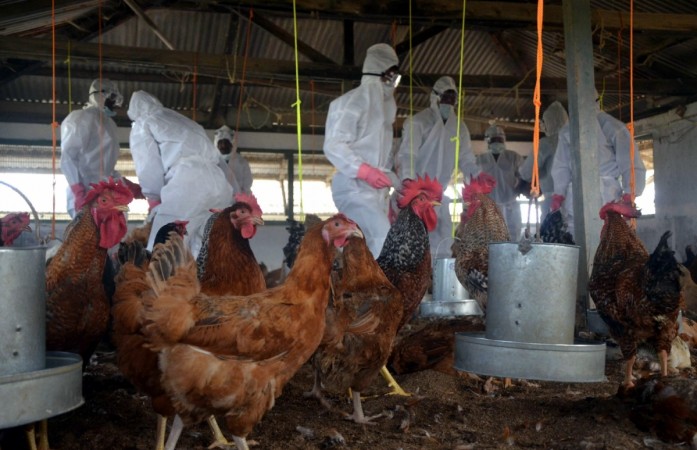 The state of Karnataka has been gripped by the H5N1 Avian Influenza scare, commonly known as bird flu, after a chicken died of the virus in Bengaluru. After tests, the particular poultry shop has been shut down, and the Karnataka government, along with the BBMP, has already started an awareness campaign.
As a precautionary measure, several poultry shops have been shut down in parts of the city and many others have been asked to stop selling chicken and eggs until further instructions.
"We have asked shops selling meat and eggs within a 1-km radius of Bhuvaneshwari Nagar and Dasarahlli villages to shut till further communication. The animal husbandry officials in BBMP are also examining birds at poultries within a 10-km radius along with veterinary doctors,'' IANS quoted BBMP joint commissioner Nagaraju as saying.
After the case came to light, hundreds of fowls have been culled in the state and samples of several birds have been sent for tests. "On orders from the Animal Husbandry Department, we have culled a total of 900 birds so far within the region where the infected bird was found," he added.
Meanwhile, the Union agriculture ministry has said that a team has already been formed to help with inspections and has also explained that the situation is under control.
Other states on alert
Neighbouring states have sounded an alert as a precautionary measure. About 11 districts in Maharashtra have been asked to remain vigilant and the animal husbandry department has said that about 7,000 samples have already been tested.
"Since these eleven districts are close to the border and bird flu is a communicable disease we have issued an alert," the Times of India quoted an official as saying. "The surveillance is part of precaution measure," he added, also explaining that there is no need for people to panic.
Explaining the precaution, he said that the demand for eggs and meat is much higher in the winters and that is why people have been asked to be careful. It has also been said that districts such as Solapur, Kolhapur, Sangli and Latur have been put on alert as they are very close to the Karnataka border.
In addition, several parts of Tamil Nadu have also been put on alert and temporary check posts have also been put in place. Vehicles crossing over to Tamil Nadu from Karnataka are also being sprayed with disinfectants and goods trucks are also being thoroughly checked and disinfected.