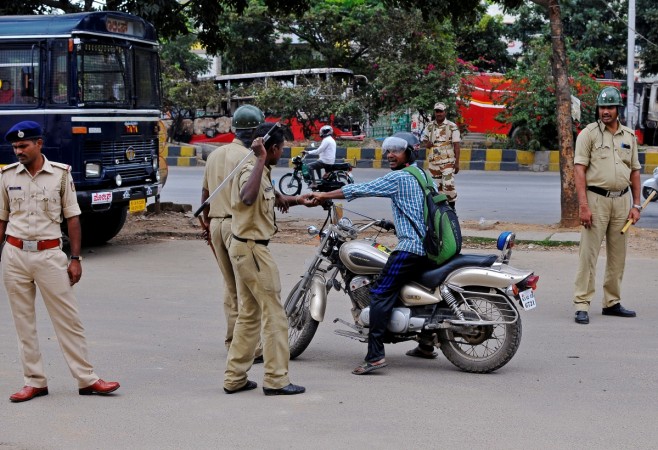 Is there a Karnataka Bandh on Thursday, Sept. 15? Or a Bengaluru Bandh? No, says veteran politician Vatal Nagaraj, who spearheaded the protests on the Cauvery water issue that led the authorities to clamp Section 144 in the city for three days and curfew under the limits of 16 police stations.
The curfew that the police was enforcing in Bengaluru — formerly Bangalore — was lifted late on Wednesday morning, while the Section 144 of the CrPC enforced in the city would expire at night.
The Bengaluru City Police have said that there would be no bandh of any sort in the coming days. The city can finally breathe easy after three days of clampdown that saw shops closed and public transport taking a hit.
So what exactly is happening on Thursday, Sept. 15? Nagaraj, the former MLA from Chamarajanagar who currently heads the Kannada Chalavali Vatal Paksha, has called for a disruption of train services in order to ensure that their agitation comes to the attention of Prime Minister Narendra Modi.
"We want Narendra Modi to come to the state to know the situation. We are asking for protection of Kannadigas in Tamil Nadu. This is also to show our anger against Tamil Nadu chief minister Jayalalithaa," he told a news outlet.
Modi had earlier issued a statement in which he urged the people of Karnataka and Tamil Nadu to shun violence. Karnataka Chief Minister Siddaramaiah had also written a letter to the prime minister regarding the situation.
Rail Roko
Meanwhile, the authorities say that trains will run normally despite the call for disruption of services. The police have already said there would be no bandhs in Bangalore for the next few days, which is possible if fresh protests do not break out in the city.
The police have, however, issued two contact numbers that are to be dialled in cases of emergency. The first of these is 9480802140, a WhatsApp number to reach the Karnataka Railway Police (KRP) in case passengers are inconvenienced by the protesters. The second is the helpline number 18004251363.