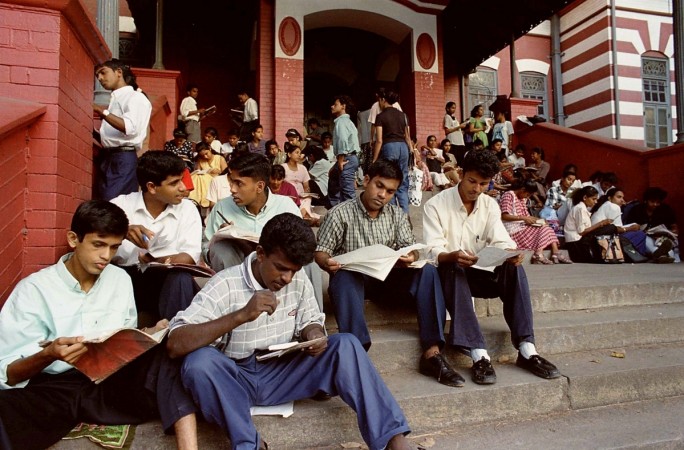 Update:
The 2nd PUC chemistry re-examination is now scheduled to April 12.
According to a statement released by the Minister of Primary and Secondary Education Kimmane Ratnakar Thursday, a three-member committee has been assigned to supervise the smooth conduct of the examinations.
According to the Hindu, 40 officials have been suspended in links with the question paper leak and the CID has been urged to speed up the investigation on the matter.
Karnataka Chief Minister Siddaramaiah defended education minister Kimmane Ratnaker and condemned protestors' demand seeking the minister's resignation. Siddaramaiah assured that the CID will look into the paper leak and catch the culprits.
"I came to know that the Chemistry question paper has been leaked. It has happened for the second time. We will take necessary action. The BJP is politicising it," IBN Live qouted Siddaramaiah as saying.
Original story:
The re-examination of the second-year pre-university (PU) chemistry paper in Karnataka has been cancelled once again fearing a question paper leak in the state. The exam, which was originally scheduled for March 21, was rescheduled to March 31 after the paper was believed to have been leaked.
The state Department of Pre University Education (DPUE) had initially set the exam date for March 29, but students protested that they would have less than a day to prepare for the exam after finishing a language paper March 28. It was then decided that the exam would be held March 31. But a question paper leak for the second time has sparked outrage among students and parents.
The DPUE has asked the students to refrain from attending the exam Thursday. The date for the next re-examination is yet to be revealed.
According to a DNA report, students and parents pelted stones at the DPUE building after the paper was cancelled Thursday. The angry parents and students also demanded Education Minister K Ratnakar's resignation following the incident.
More than 1.4 lakh students were reportedly affected by the question paper leak.
"When you put a re-exam, can't you protect a single question paper? What is the chance that even the third question paper won't leak? We want them to correct the first question paper. We are not going to write any more re-examination, [sic]" an angry student protesting outside the PUC building was quoted by DNA as saying.
"They once again want us to write the examination. Still, the paper got leaked. We asked whether these papers would also get leaked. They assured us saying no such things will happen. Then, why has this happened?" asked another PU student in Bengaluru.
The first instance of the question paper leak was found to be in an exam centre at a women's college in Ballari and a state-run college in Malur, preliminary investigations revealed. DPUE director Pallavi Akruthi was quoted by PTI as telling IANS the department had suspended chief superintendents and their deputies in both exam centres, pending investigation.