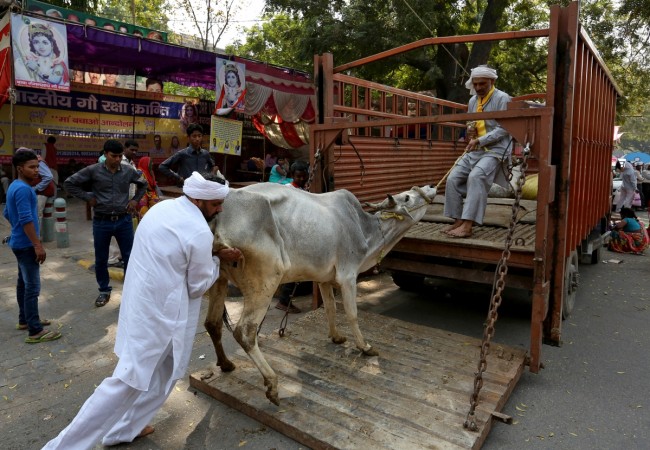 In yet another case of cow vigilantism, one person died and another had to be hospitalised after they were allegedly beaten up by activists belonging to a right-wing group for transporting cows on Wednesday night in the Udupi district of Karnataka. They were reportedly beaten up by activists of the local unit of Hindu Jagarana Vedike at Hebri village.
Local police told International Business Times, India, that a case in this regard had been registered with the Vrahmawara police station in the district. Further investigations are under way, even as several people have been detained for the attack.
Sources say thew duo, BJP workers Praveen Poojary and Akshay, were transporting cows when they were stopped by activists from the Udupi unit of the Hindu Jagarana Vedike around 8:30 p.m. and thrashed, because the members of the right-wing outfit thought the two were taking the bovines to some abattoir for slaughter and consumption.
After locals found the injured duo, they were rushed to a local hospital, where Praveen breathed his last.
Sources also say 17 people have been arrested in connection with the crime.