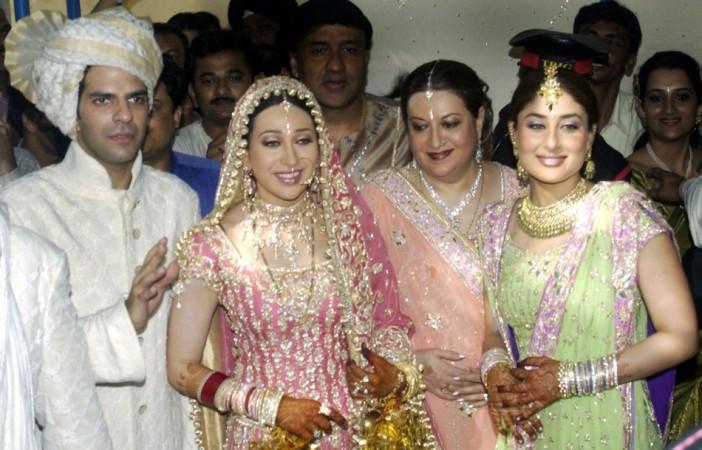 Actress Karisma Kapoor's marriage is apparently on the rocks again as husband Sunjay Kapur is planning to legally part ways with her and tie knot with his current love Priya Sachdev.
The 37-year-old actress has had a troubled marriage ever since the start, though things appeared to be a little better for a short while when she gave birth to their kids Samaira and Kiaan.
According to a recent report, her estranged husband Sunjay Kapur may soon be heading down the aisle with socialite girlfriend Priya Sachdev, whom he has been dating since 2010.
"Sunjay and Priya appear to be extremely serious about each other. They want to keep their past behind and start anew," Mid Day quoted an undisclosed source, as saying.
The couple were spotted together at several parties in Delhi, where they both are currently based at. However, the duo has remained absolutely tight-lipped about their relationship status so far.
Model Sachdev, who also had a brief stint as an actress, was previously married to Indian-American hotelier Vikram Chatwal. The couple divorced in 2011 after raising a daughter together.
"Sunjay has expressed his desire to get married again. So it is obvious that he will be legally parting ways," the source told the daily.
"Karisma is aware of what is happening and so are her folks... She is keeping a brave front. Both the parties concerned are keen to tackle the situation in a quiet way without any media glare," the source added.
If the rumors ring true, this would be Sunjay's third marriage, his first one being to fashion designer Nandita Mahtani. The businessman married Karisma in 2003.
Moreover, the report also states that this time Karisma has filed for divorce but has deliberately decided to remain silent on her personal matters.
The "Dangerous Ishhq" actress vehemently turned down all the queries surrounding her personal life during various media interactions while promoting her forthcoming film and requested no such questions be put across to her.