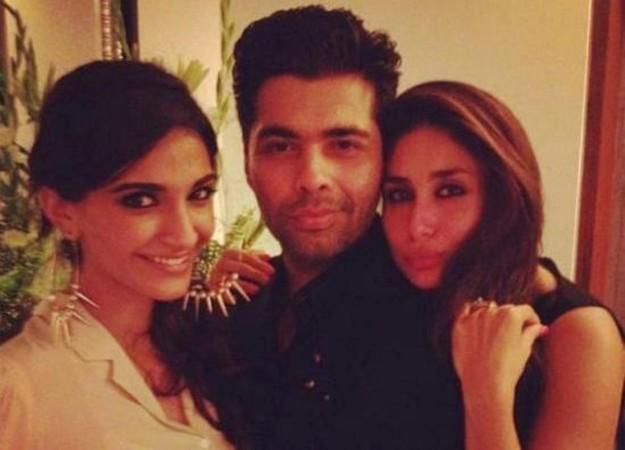 Anushka Sharma and Katrina Kaif's hilarious episode made it one of the best ones on Koffee With Karan 5. Now, Kareena Kapoor Khan and Sonam Kapoor are also set to tickle your funny bones on the show and bring Karan Johar in a meltdown situation once again.
Taimur and Kareena to join Saif for Chef's Europe schedule?
According to DNA, the episode of Kareena and Sonam was shot in October when Bebo was eight months pregnant. The makers planned to air it on Christmas, but instead Anushka and Katrina's episode was aired as it was also entertaining. Thus, the recent buzz is that Kareena and Sonam's episode will be the last episode of this season.
"Next Sunday is Christmas and it is also the last Sunday of this year. It had to be one of the best episodes. Earlier, they were contemplating airing the episode with Kareena Kapoor Khan and Sonam Kapoor as it turned out good. But even Kat-Anushka is fun, so they decided to go ahead with it," a source had earlier told DNA.
Sonam and Kareena are both outspoken and funny, so one can expect many revelations and entertainment from that episode. Will it be able to beat Katrina-Anushka's episode or not? Let's wait to find out.
Bebo recently delivered a baby boy. The actress and Sonam will also work together next year in Rhea Kapoor's film Veera Di Wedding. The makers of the film are yet to begin shooting as they were waiting for Kareena to deliver her baby.