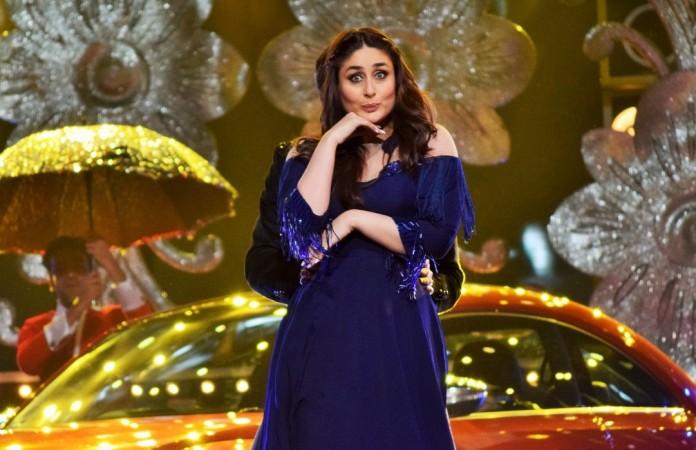 Kareena Kapoor Khan is a diva, a royalty and there is no denying. The Bollywood actress who started her journey as Karishma Kapoor's sister has come a long way in the film industry and personal life.
As Kareena turns 37 on Thursday, September 21, take a look at some lesser-known facts about Bebo.
Kareena Kapoor Khan's real name
Her grandfather Raj Kapoor named her Siddhima when she was born. Her name was changed to Kareena, which is derived from the book Anna Karenina.
Apparently, her mother Babita was reading the book when she was pregnant and the title of the book inspired her to name her daughter Kareena.
Studied at Harvard University
Kareena pursued a degree in commerce from Mumbai's Mithibai College, and then enrolled into Harvard University for a summer course in microcomputers.
She later developed an interest in law and studied law for a year before taking up acting as a profession.
However, now she regrets skipping her education. "I do regret skipping education. I meet Saif and his friends, and I feel like we get stuck in this whole thing of movies and monies, without having anything else to fall back on," she told Grazia magazine in an interview in 2016.
She was the first choice in two Sanjay Leela Bhansali films
Sanjay Leela Bhansali wanted to cast Kareena Kapoor as Nandini in his directorial Hum Dil De Chuke Sanam, but she couldn't take up the offer because she was going abroad for higher studies. The film ultimately went to Aishwarya Rai Bachchan.
Later, the Padmavati director offered her the role of Paro in Devdas opposite Shah Rukh Khan. According to reports, Kareena even discussed costume and did a screen test for the role, but her mother rejected it saying she was too young.
The role again went to Aishwarya. Interestingly, Aishwarya received rave reviews for both roles.
No-wash jeans policy
Kareena, who is a fashion icon, is not a fan of washing her jeans. The actress revealed that she doesn't wash her jeans for months because it is comfortable.
"Another trick I've learnt to make the best use of my denims is not to wash them too much. Jeans are meant to be used and abused. I'm the kind of girl who doesn't wash jeans in a month. In fact, I sleep better on a flight in a pair that's really worn in," she wrote in her book The Style Diary of a Bollywood Diva.
An author
She is not a bookworm like her husband Saif Ali Khan, but she is an author. She is the author of the book The Style Diary of a Bollywood Diva, which talks about fashion aspirations and gives tips on style, diet and fitness.
She even contributed to a book written by her nutritionist friend Rujuta Diwekar.
Huge crush on Akshaye Khanna
Bebo has openly confessed that she has a crush on Hollywood superstar Leonardo Dicaprio, but did you know that she had a huge crush on Akshaye Khanna — one of the hottest Bollywood stars when she debuted?
Yes, she has confessed about it in her book and said she would literally blush whenever he was around.
"I had a huge crush on Akshaye Khanna at the time, and would literally blush from head to toe whenever he was around," she revealed in her book.

She danced to Sridevi's songs
Talking about her brush with the world of glamour, Kareena said she watched her grandmother get dressed. She even said she used to beg her mother to record her dancing to Sridevi's songs.
"My closest brush with the world of glamour as a child was watching my grandmother get dressed to go to the Cricket Club of India. Every time she began to get ready, I would sit right beside her and watch her every move. I will never forget how daintily she applied her bright red Lakme lipstick," she mentioned in her book.
"As soon as she was out the front door, I'd rush to her room try on the lipstick myself, and strike silly poses in front of the mirror. Then I'd beg my mom to bring out the camcorder and film me dancing to a Sridevi song."