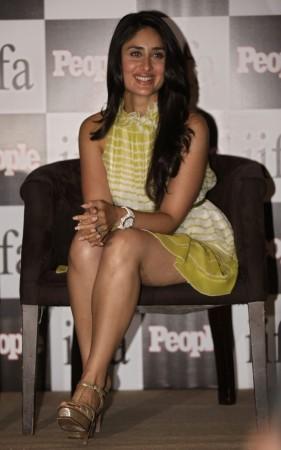 Long known for her spats and catfights with rival actresses in the film industry, Kareena Kapoor seems to be on a mending spree. The "Heroine" star recently said she is a big fan of Priyanka Chopra.
"I am a big fan of Priyanka and her voice. I could relate more to Priyanka because she is a 'damdaar' (power-packed) actress, and I like her work," the actress was quoted saying by Press Trust of India at an event on Wednesday.
Kareena's statement came right before Priyanka's singing career took off with her new single "In My City" on Thursday and the release of her movie "Barfi" the following day.
Both actresses have often pounced on each other with past problems cropping up in between. The two exchanged a war of words at celebrity chat show "Koffee With Karan", where Kareena took a dig at Priyanka's accent to which the latter replied saying that she got her accent from the same place where Kareena's beau Saif Ali Khan got it from, the news agency reported.
Wednesday's event also saw Kareena all praises for Deepika Padukone's role in "Cocktail" alongside Saif. ""They make a fantastic pair. In 'Cocktail', Saif and Deepika were the heart of the film and so was the case in 'Love Aaj Kal'. I like to see both of them on screen. In fact I also like Priyanka and Saif as a pair on screen. It is 'badhiya jodi' (good pair)," she said.
Back in August, the 31-year-old actress shocked everyone when she described Aishwarya Rai as the most beautiful woman in Bollywood.
When asked about her thoughts on Aishwarya being dropped out of "Heroine" following the news of her pregnancy, Kareena said, "I am sure she would have done the film differently. Infact I have always believed that she is the most beautiful woman in the film industry and she is extremely talented and an icon to many so I m sure she would have portrayed the role brilliantly."