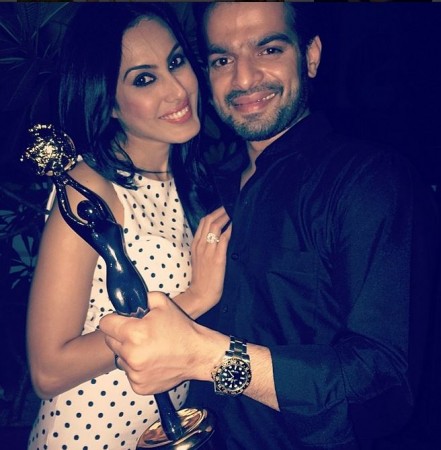 The reason behind "Yeh Hai Mohabbatein" actor Karan Patel and Kamya Punjabi's split has not yet been revealed, but reports suggest that the couple broke-up because of the actor's infidelity.
Karan, who is known as Raman Bhalla of "Yeh Hai Mohabbatein", announced that he is getting married to Ankita Bhargava in May. Karan and Kamya's split came as a shock to many, especially the "Bigg Boss" contestant's fans.
The couple didn't reveal the reason behind their split, but buzz is that Karan's family was against his relationship with the television actress.
However, latest reports suggest that it was Karan's behaviour that led to the split. Karan was even caught cheating on Kamya several times.
"Kamya caught him cheating on her on several occasions during their year-long relationship, but Karan would come back each time promising to mend his ways. She finally called off the relationship last Monday after she caught him cheating again," a source told The Times of India.
And within three days he introduced Ankita as his partner at a holi party, the source added.
"When his friends inquired about Kamya, he told them that the two had split three months ago. Kamya obviously is distraught that he has moved on so soon," the source said.
Apparently, Aly Goni introduced Ankita to Karan in January. Aly plays the role of Karan's younger brother in the popular TV show.
"Yes i make them meet and i m proud to say that becoz ankita is perfect girl for my bro @thekaranpatel..so bless them with ur wishes. Love," Aly tweeted.
The engagement ceremony of Karan and Ankita will take place on Saturday, while the two will tie knot in 3 May.