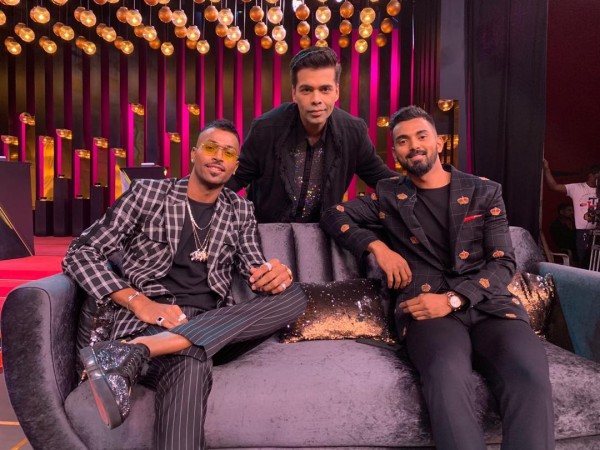 The suspensions on Hardik Pandya and KL Rahul might have been lifted, but the controversy is far from settled. Karan Johar, who was the host of the show, too received a lot of flak for the way he kept pushing the cricketers and made no attempts to divert the issue when the comments became problematic.
Johar admitted that he had many sleepless nights when the duo was slapped with a ban and he had even texted them saying he was sorry for having invited them on to the show.
"I messaged them apologising and the two of them were gracious to me and they were like 'this is not your fault'. I never thought they messed up. The episode was as per the frivolous nature of the show. I thought they were conforming to the prerequisites of the show. I didn't think they'd get in trouble. I am feeling guilty, it was my platform, my show and they came as guests," Karan Johar told India Today.
There were several people who believed that the producers of the show could have edited out the answers which were problematic, but Johar said that during the time of the show no one realised that the comments would lead to such massive outrage.
"People said you could have edited it, I didn't realise it. There are so many women on the show, nobody realised it. But if we have offended people, we have to apologise," he said.
With the suspensions being provisionally lifted, Hardik will join the Indian team in New Zealand while KL Rahul will go across to join the India A squad which is taking on England Lions in Trivandrum.
"It's probably my shortcoming as a human being or as someone whose emotional understanding of that situation was weak. It's a lesson that I have learnt, maybe too late in life, but I have learnt it," he told NDTV.