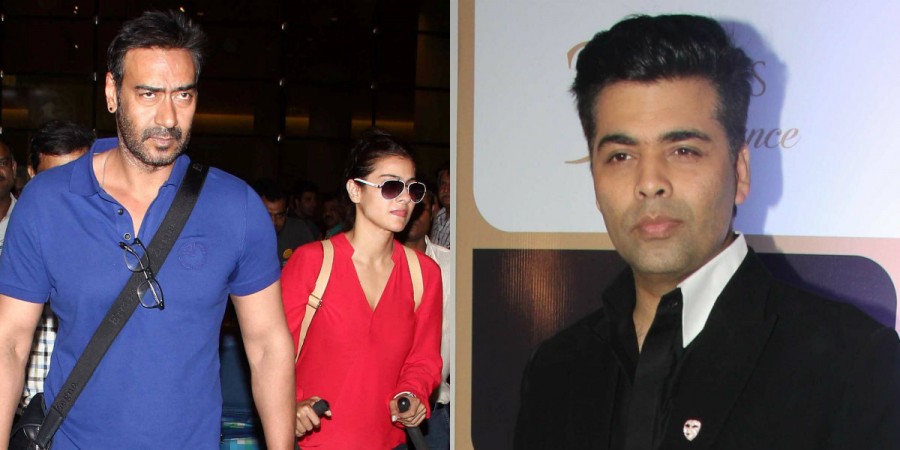 Is this Karan Johar's subtle New Year resolution – to make peace not war? The Ae Dil Hai Mushkil director has now commented on the struggle of staying relevant in Bollywood. In an interview with PTI, he said: "It is difficult to stay relevant. I will be completing 20 years in the industry next year. It is not easy. Getting success is not difficult if you do your job well, but maintaining it is tough."
He further said: "I think the Khans have had a legacy of great cinema and longevity. All of them have been around for three decades and they have built an equity of audience who only watched [their] films. It is a big challenge for the younger actors to live up to the audience base that has been created by them. Hats off to Shah Rukh, Aamir, Salman, Akshay and Ajay Devgn for being relevant even after working for three decades."
Well said Karan. Looks like Karan is on a spree to make things right with his so-called-enemies.
While Ajay Devgn in an interview last year said: "I have never ever spoken about personal topics and issues. So, this is something very personal. I really wouldn't like to talk about it. I've maintained this, in general, that I do not speak about personal life."
On the professional front, KJo will be seen judging India's Next Superstars. Reportedly, the reality TV show will provide an opportunity to aspiring actors with no connections in the film industry.
"There are a lot of reality shows either about singing or dancing or talent-based but here we are looking for talent in the acting department. There is an academy where these 20 contestants will stay together. On weekdays, the contestants will be trained and on the weekends there will be a celebrity guest along with us who will give the participants a challenge."
Talking about Golmaal director Rohit Shetty who will be in the show too, KJo said: "Our combination is great as we come from different brands of cinema. But the one thing common between us is the love and passion for our work and the film industry."