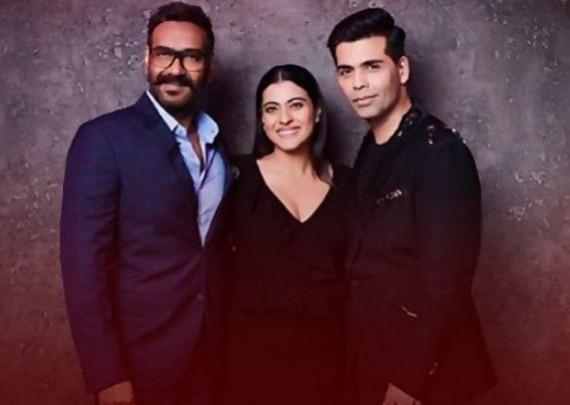 After resolving all the differences, Karan Johar has now on national TV apologised to Kajol for their fight that had happened some time ago.
Kajol and Ajay Devgn recently appeared on Koffee with Karan where the couple showed their jolly side. Karan too had a great time with them. However, in between all the fun things that happened on the show, Karan took the opportunity to apologise to Kajol for their past fight.
He said that he regrets the bitterness he held for the actress, and said "sorry" to her. "I missed those years when we didn't speak.I wish I could take that chapter out of my book.I have to say this on National TV but I am really sorry. I shouldn't have written that chapter," the film-maker told Kajol on the show, according to entertainment journalist Faridoon Shahryar.
For the uninformed, the brawl had happened when Ajay's Shivaay had clashed with Karan's Ae Dil Hai Mushkil. The actor had accused KJo of brining self-proclaimed critic, KRK to talk positively about his film and ridicule Ajay's movies.
It had latter turned into an ugly battle, and Kajol had chosen to support her husband. This had not gone well with Karan, who shared 25 years of friendship with the actress.
Nonetheless, things finally have been settled, and the duo are back as best buddies.