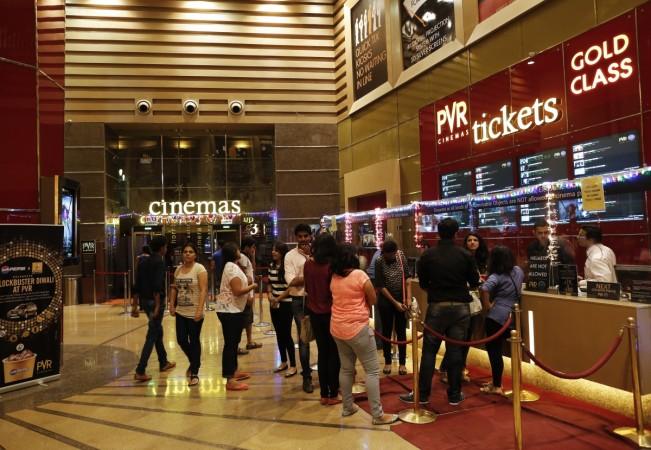 PVR, the multiplex chain in India, is expected to have an unlikely good fourth quarter, with the release of Karan Johar's "Kapoor and Sons" and "Batman versus Superman," according to Edelweiss Securities Ltd. The fourth quarter is considered weak because of school exams, resulting in lesser footfalls at cinema halls.
The company also plans to add 60 screens annually over the next five years and higher screen count per property, Edelweiss said in its note on March 9, after a recent meeting with the company's CEO, Gautam Dutta.
"The company is confident of adding 60 screens per year over the next 5 years...unlike few peers which add smaller properties of 3‐4 screens, PVR is aiming for higher number of screens (6‐12) per property (40‐50% of new additions will be in this format)," the firm said.
The move will enable the chain to increase screen occupancy and have higher number of shows at different time slots, Edelweiss said.
PVR added four screens in a new multiplex in Punjab this month, taking its total number of screens to 500.
Edelweiss also said PVR will soon launch Wi-Fi services across 107 screens in 25 multiplexes across India and has entered into an agreement with Ozone for the purpose that does not entail expenditure for the company (PVR).
Revenues from ticket sales are likely to go up as the company intends to hike ticket prices by about 5 percent every year, in line with inflation.
Films that are estimated to have resulted in good box office collections for PVR in the fourth quarter this fiscal include "Airlift," "Wazir," "Jai Gangajal," "The Revanant," "Fitoor," "London has Fallen" and "Neerja."
Edelweiss expects the company's FY2016 revenues to come at Rs 1,803.80 crore, an increase of about 22 percent over its previous year's revenues of Rs 1,477.1 crore.
PVR's nine-month consolidated revenues for FY2016 stood at Rs 1,461.07 crore, up 24 percent from Rs 1,181.79 crore for the corresponding period last year. This translates into projected fourth quarter revenues of Rs 342.73 crore in 2015-2016, higher than Rs 301.50 crore revenues of the fourth quarter, FY2015.
In FY2017, "Sultan" (Salman Khan), "Dangal" (Aamir Khan), "Mohenjo Daro" (Hrithik Roshan) and "Fan" (Shah Rukh Khan) are expected to contribute to PVR's revenue growth.
The PVR stock closed at Rs 713 on the BSE on Wednesday, up 0.64 percent from its previous close.