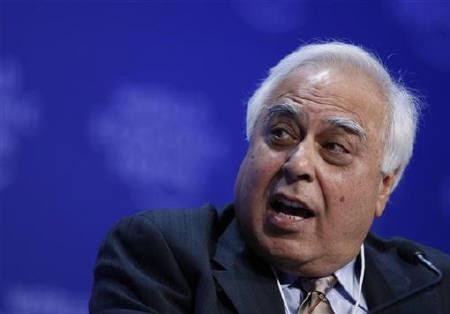 Communications and Information Technology Minister Kapil Sibal has been consistently seeking revival plans for the loss making state owned Bharat Sanchar Nigam Ltd (BSNL) and Mahanagar Telephone Nigam Ltd (MTNL).
According to latest reports, Sibal has sought a bailout package for the telecommunication companies after taking note that group of ministers (GoM) who has been set up to look into the matter could not do much as they are dealing with other political issues which cropped up after the 2013 Budget session.
Earlier this month, Sibal had written to Prime Minister Manmohan Singh seeking his intervention into the matter. The letter which urged setting up a committee of ministers' to make revival plans for these PSUs had noted that BSNL and MTNL need immediate attention as the companies are gulping down huge loss.
"Due to change in business environment and hyper competition in the telecommunications market, financial positions of BSNL and MTNL has deteriorated in last three to four years. Although the results for fiscal year 2012-13 have not yet been declared, I expect the networth of MTNL to have been completely eroded. BSNL is expected to make a loss in the range of ₹10,000 crore in the current fiscal," Sibal had written in the letter.
BSNL and MTNL are reportedly in the process of resurgence. Both the companies are mulling to offer voluntary retirement to its employees to reduce the loss in payments.