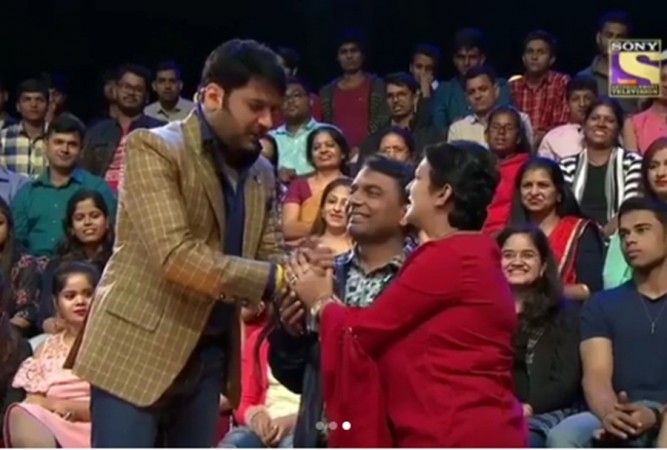 The Kapil Sharma Show, which had went off air last year, has now started airing on Sony TV and once again spreading smile and laughter across the world. The comedy show has been and remained an important part of many people's lives. And when the show went off air, thousands and millions of Kapil Sharma's fans had forgotten their smile until December 23, 2018. A woman recently narrated her heart-wrenching about getting diagnosed with high grade cancer on the show and how Kapil Sharma played a vital role in it.
During the interactive session with live audience, the woman revealed that it was The Kapil Sharma Show which had kept her hopes alive and inspired her to live her life normally as she could over the last two traumatic years.
The woman said that when she was diagnosed with cancer, her baby daughter was just three months old and it was that time when Family Time With Kapil Sharma went off air.
She said that everday she used to watch Kapil Sharma's show over and over again which used to make her feel as if she was getting better and better with each passing day for her baby daughter.
She further said that the show used to give her will power to keep living with her cancer and but when the show stopped airing, she thought that she lost her one and only life support.
After listening to her emotional story, Kapil was left tear-eyed including Sheri Paaji aka Navjot Singh Sidhu and the audience sitting in the studio. Kapil quickly walked up to her and told her that she should never feel let down at any point of her life and never ever say that she was unwell. The comedian gave her a warm hug and fulfilled the woman's impending wish to some extent.
Watch the video here: