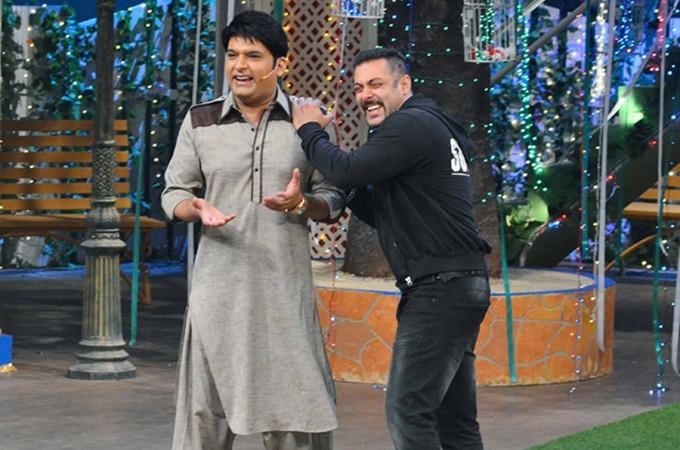 Comedy king, Kapil Sharma's journey in the industry has been nothing less than a roller-coaster ride. From struggling, to becoming a sensation overnight to falling flat on his face; the comedian-turned-actor has been through it all, seen it all.
Though the comedian is back with the second season of his hit franchise – The Kapil Sharma Show – not everything has gone the way he would have wanted it to. Firstly, the second season of the show has not received the same kind of warmth or adulation from the audience as the previous season. Fans and viewers found the jokes and narratives repetitive.
Secondly, Kapil Sharma is co-producing the show this year along with Salman Khan and owing to his downfall, is not making the same amount of money he used to make earlier. As per a Bhaskar report, Kapil earlier used to charge Rs 60-70 lakh per weekend episode, however, now, the comedy king gets somewhere around Rs 15-20 lakh per weekend episode which is a massive fall in comparison to his previous amount. Not just that, apparently Bharti Singh and Krushna Abhishek also get somewhere between Rs 10- 12 lakh per weekend episode.
In the first episode of the 'Kapil Sharma Show' this season, we saw the 'Simmba' team having a gala time on the show. This weekend, Salman Khan along with father Salim Khan and brothers Arbaaz and Sohail are expected to be on the show.
Kiku Sharda, Chandan Prabhakar, Sumona Chakravarti are some of the stars who are still a part of the show. Navjot Singh Siddhu continues to sit on his judge throne. Despite all the speculations, Sunil Grover hasn't made an entry into the show yet, and his absence is something the viewers are still not able to digest.