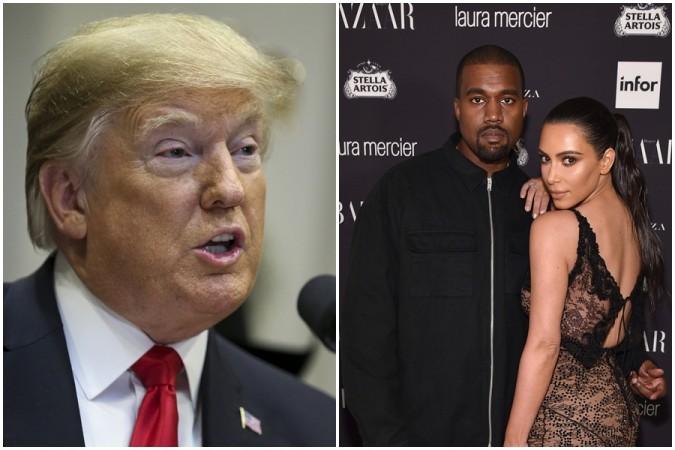 Kim Kardashian West is not happy about Kanye West's recent visit to the White House. She thinks her husband was played by US President Donald Trump.
Kanye has been supporting Trump for quite a while now. Be it wearing his MAGA cap or his Pro Trump rants on social media and later on Saturday Night Live. Along with Kanye, Kim has also been welcomed into the White House for her noble cause of fighting for convicted felons and to improve prison reforms.
Although Trump has supported the duo on multiple occasions, Kim was "heartbroken" after watching Kanye's meeting with Trump on television on October 11. Kanye's meeting in the White House was supposed to be a private lunch along with retired football player Jim Brown.
Like previous incidents. Kanye went on a 10-minute rant and spoke about his mental illness, the MAGA cap, pharmaceuticals, and the obvious, abolishing the 13th amendment.
The Keeping Up With the Kardashians star was watching the footage along with the rest of the country and she was unhappy with what happened.
A source told HollywoodLife, "Kanye's intentions were good, but he's clearly being played by Trump, who was outright laughing at him at one point. It's just sad. The problem is, there's no telling Kanye how to act, and there's no advising him to be calm or cool. He's going to launch into whatever he wants, and Kim has to be there to pick up the pieces afterwards."
After Kanye finished his rant, Trump had a wide smile and said, "well, that was quite something."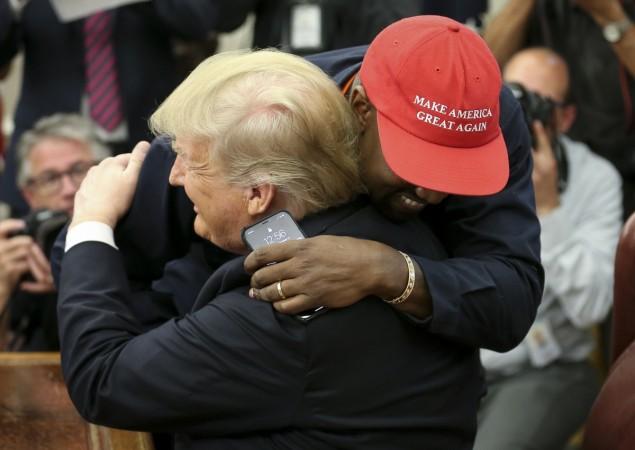 This video comes just a few days after Kanye quit social media. According to reports, he deleted his Twitter and Instagram accounts for receiving a lot of backlash for his SNL Trump rant as well as after goofing up in one of his tweets.
The Yeezy owner will need to do something to change the public's perception of him. For now, the insider says that Kris Jenner is trying to take control of the situation. "Nobody sees how she's going to do that," they told us. "But everybody is just concerned about Kanye right now," concluded the source.