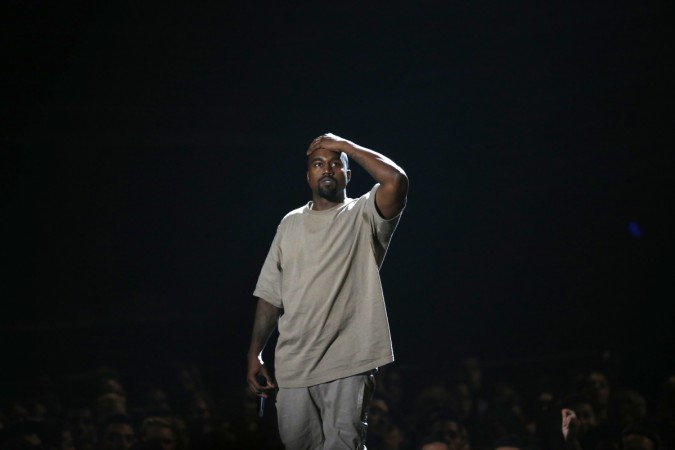 Kanye West is riding the Tidal wave again, but this time for the wrong reason. The American rapper and streaming service Tidal are being sued by Justin Becker-Rhett, a California-based fan who has alleged that West misled fans into buying Tidal subscriptions to get his seventh album, "The Life of Pablo."
When West released the album in February 2016, he made it a Tidal exclusive. He then went on to claim the record would never be available for any other similar services such as Apple Music or Spotify. Even though many a fan went on to download the album illegally, the total number of Tidal subscribers increased substantially, earning the company millions in the process.
However, the Tidal exclusivity lasted only a month as West made the album available for download on iTunes and also released it on Spotify, Pandora, Apple Music and other streaming services on April 1, 2016. "The Life of Pablo" went on to grab the top spot on charts, making it one of the most successful releases of 2016 so far.
Also Read: Kanye West breaks vow, releases 'Famous' on Spotify, Apple Music
According to the lawsuit, the rapper never meant to keep the album a Tidal exclusive for long. The whole point of claiming exclusivity was to boost Tidal's numbers — which supposedly did get 2 million subscribers for the record and earned $84 million.
If the lawsuit, which is currently seeking class-action status, is ruled in Becker-Rhett's favour, Tidal will have to reimburse fans any subscription fees they paid for West's seventh record. The service will also have to change one key aspect of how it does business: Free trials on Tidal will not automatically be converted into paid subscriptions if done during the promotion of "The Life of Pablo." This will hamper Tidal's growth in a big way.
While we wait for the verdict, both West and Tidal representatives remain unavailable for comment.