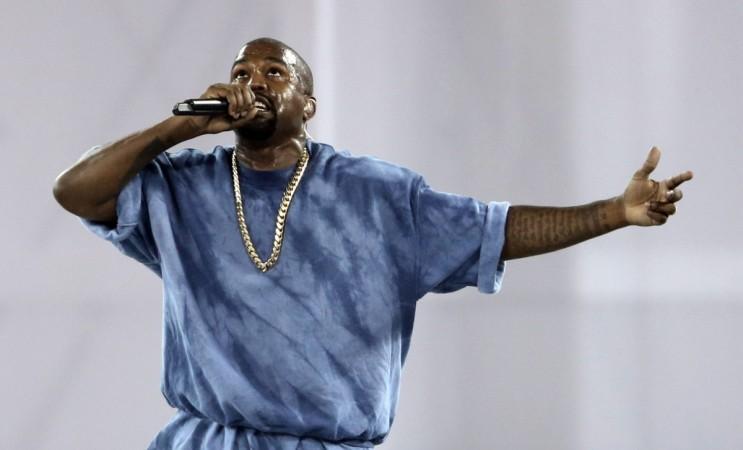 Kanye West suffered memory loss after having an emotional breakdown towards the end of last year, but he is on the road to recovery, revealed his longtime friend and music collaborator Malik Yusef.
Also read: The Bachelorette Season 13 is Rachel Lindsay; here's what she wants in her partner
In November 2016, West was hospitalised for psychiatric evaluation after he abruptly ended a concert, and it has now been revealed that the week-long stay at the hospital has resulted in West losing some of his memory.
"I've been to his house [and] sat down with him for about six, seven hours, just walking through his health and recovery," Yusef told Popsugar. "His memory is coming back, which is super good. [He's] just healing, spending time with his family."
West is currently not working on any new music, but is instead focused on spending quality time with his family – wife Kim Kardashian and children, North and Saint. "Saint is getting big and walking, playing with toys, so that invigorates him," Yusef added.
West gave the recently held Grammy Awards 2017 a miss. But on Wednesday, West will be debuting his Yeezy Season 5 at New York Fashion Week, and this time around he has scaled down the production from previous years. This year, the event will be held at Chelsea's Pier 59 Studios, which is closer to where the other designers are showcasing their designs.
West's Yeezy Season 4, which was held last year, was a disaster, and this might be why he decided to tone down the production this year. Last year, he made his audience walk all the way to Roosevelt Island and this resulted in a two-hour delay. The models were forced to stand in the scorching sun for long hours and some of them even ended up fainting. Several others complained of dehydration.
Reportedly, West suffered a meltdown following the show and he is said to have fired at least 30 of his staff members after the event received negative reviews.